DeepRoute and Cao Cao Mobility, a strategically invested business of Geely Technology Group, have announced a new partnership to facilitate the design, development, and commercialization of Cao Cao's robo-taxi service. Several hundred robo-taxies powered by DeepRoute's self-driving system will be deployed during the 2022 Asian Games in Hangzhou, Zhejiang, China. Asian Games athletes and visitors will be able to hail these vehicles via the Cao Cao Mobility app.
"We are excited to offer a safer, more efficient form of transportation for those attending and participating in the event," said Nianqiu Liu, Vice President of DeepRoute. "This multi-sport affair will host athletes from across Asia and Oceania, as well as guests from around the world."
Origins of The Partnership
The functionality and capability of DeepRoute's technology played a significant role in the companies coming together for the robo-taxi fleet. "Cao Cao was impressed with our independently developed perception model, algorithms, and extensively tested self-driving solutions," Liu explained. "With DeepRoute-Tite and DeepRoute-Sense II, Cao Cao can cost-efficiently integrate and roll out its advanced robo-taxi services."
Cao Cao Mobility will employ DeepRoute's new full-stack self-driving system, including its second-generation sensing system, DeepRoute-Sense II. The system provides sensing, HD mapping, perception, simulation, planning and control, and cloud technology.
"Our partnership with DeepRoute reinforces our shared vision of making transportation safer, connected, and accessible as we work together to develop the highest-performing and safest autonomous vehicles," added Jinliang Liu, chairman of Cao Cao Mobility. "As the chief partner of the 2022 Asian Games, we are excited to have the athletes and guests experience riding in autonomous robo-taxis, which will be the primary mode of transportation in the not-so-distant future."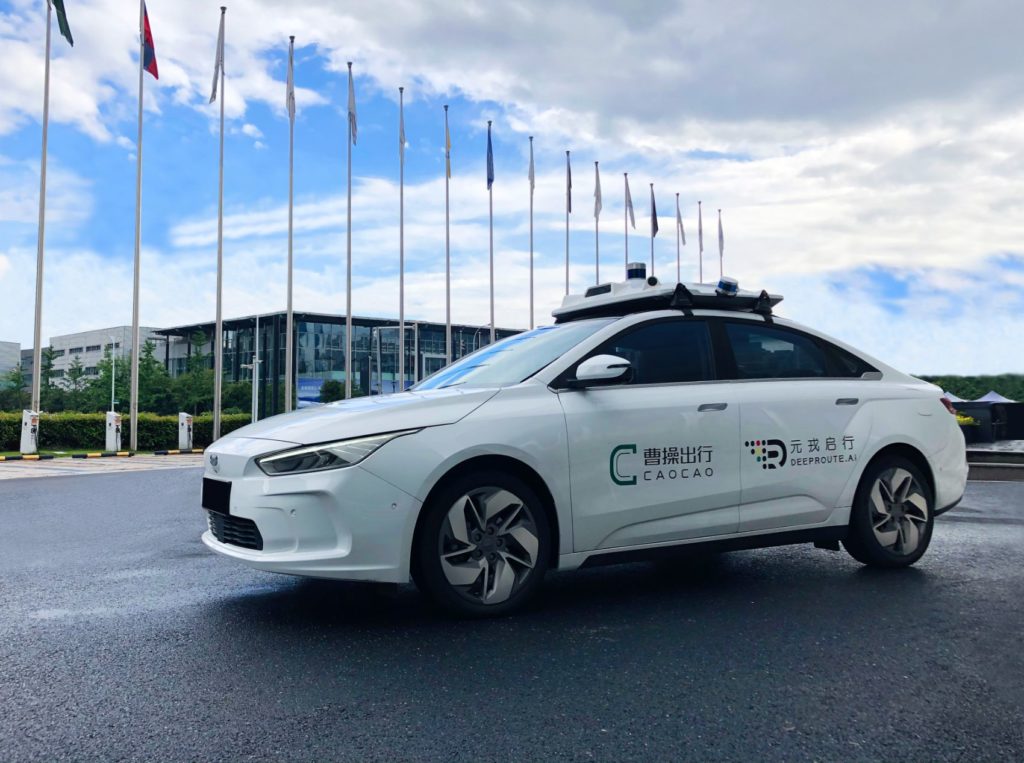 DeepRoute Technology: 5G Capability
The aforementioned DeepRoute-Sense II system is one of the essential components of the forthcoming robo-taxis. In terms of construction and layout, Deep-Route Sense II is a slim, water-resistant roof-box that contains seven-vehicle cameras, three LiDAR sensors, and a global navigation satellite system (GNSS) with two GPS antennas, and other advanced sensors.
"The system also integrates a telecommunication and data synchronization controller to synchronize data from the different sensors in real-time accurately," Liu explained. "With built-in 5G support, DeepRoute-Sense II offers companies the ability to remotely control vehicles allowing operators to take over the driving system."
DeepRoute is paying special attention to 5G, noting that it will be essential for vehicle-to-vehicle communication in our future cites. At the same time, DeepRoute is still advocating for the intelligent use and implementation of existing technologies, saying those will be just as important as the future of mobility evolves. "Each piece plays a vital role in creating a seamless driving experience," Liu added.
Alongside DeepRoute-Sense II is DeepRoute-Tite, DeepRoute-Syntric, and DeepRoute-Vision. DeepRoute-Tite is a computing platform meant to reduce system cost, size, and power consumption. DeepRoute-Syntric is a data synchronization device that detects surrounding objects in real-time. It can monitor the performance of other vehicle sensors as well. Finally, DeepRoute-Vision is a proprietary vehicle camera with a high dynamic range that mitigates overexposure and LED flicker.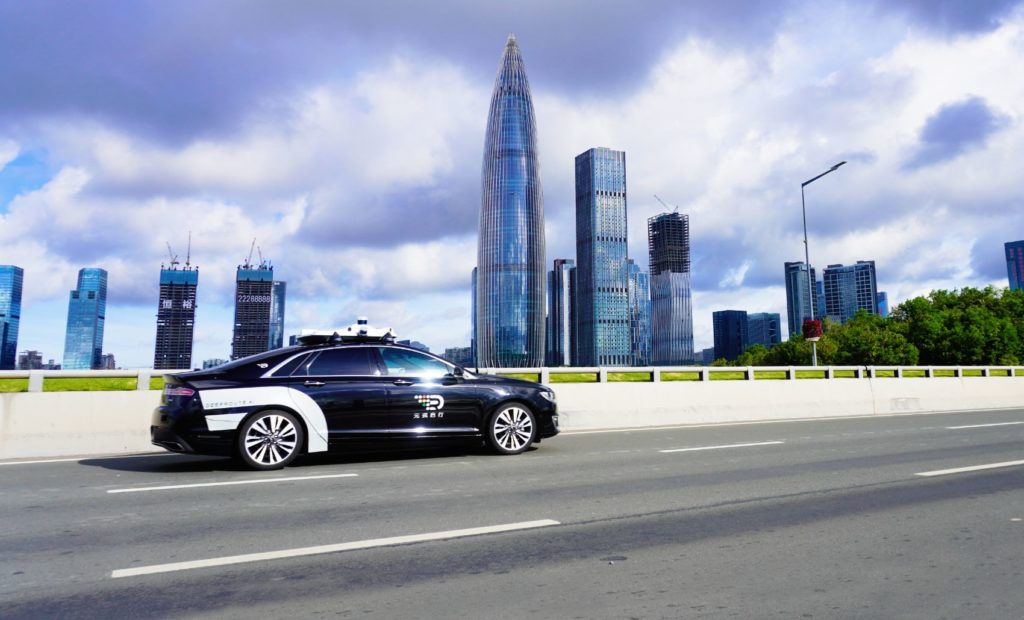 Future Vision & Goals
DeepRoute and Cao Cao Mobility believe their partnership will have lasting effects, long after the 2022 Asian Games conclude. For both DeepRoute and Cao Cao Mobility, the ultimate goal is to help usher in a world where roads are safer for everyday users.
"This partnership with Cao Cao is a true testament to how far the automotive industry has come and what the future of transportation will look like in China and across the globe," Liu said. "As we deploy more vehicles on the road, we will continue to focus on developing and comprehensively testing AV technology for the mass production and deployment of self-driving vehicles."
Photos & Source: DeepRoute.