Mobility. A ubiquitous term that has shape-shifted from a reference to one's physical flexibility relating to joints to a word that now redefines an entire industry, maybe multiple industries in transportation, each evolving into a new age of moving people and goods. Suppose you live in Michigan, the state that placed the world on wheels. In that case, there is a good chance you have been exposed and have absorbed some understanding of what the mobility evolution consists of but maybe not an appreciation for the rationale behind the movement to advance the way we move people and goods from one point of origin to another point of destination.
From Basic Utility to High Tech
To appreciate the whole story of transportation and mobility, we are best served by looking at the recent history of the automotive industry, where it's been, what the industry is experiencing, and what it means to reimagine the way goods and people will move around, travel from town to town, across the country, or international borders.
Whether you own a car, have access to a vehicle, are an enthusiast, or work in the industry, you likely appreciate how today's cars are far more technologically advanced than just a decade ago. In this context, it is easy to imagine how the technology integrated into cars will change our thoughts about them. Some industry futurists encourage people to let go of the notion that vehicles will continue to operate or be operated in any form or fashion that the generations of the past 100 years have come to rely upon and enjoy.
Many automakers have developed and introduced concept cars, absent standard features like a steering wheel in favor of a Captain's Chair that performs a 180-degree swivel to enable the "driver" to talk to the passengers. Such interiors give occupants more room to spread out, work on their laptops, or play video games during their commutes.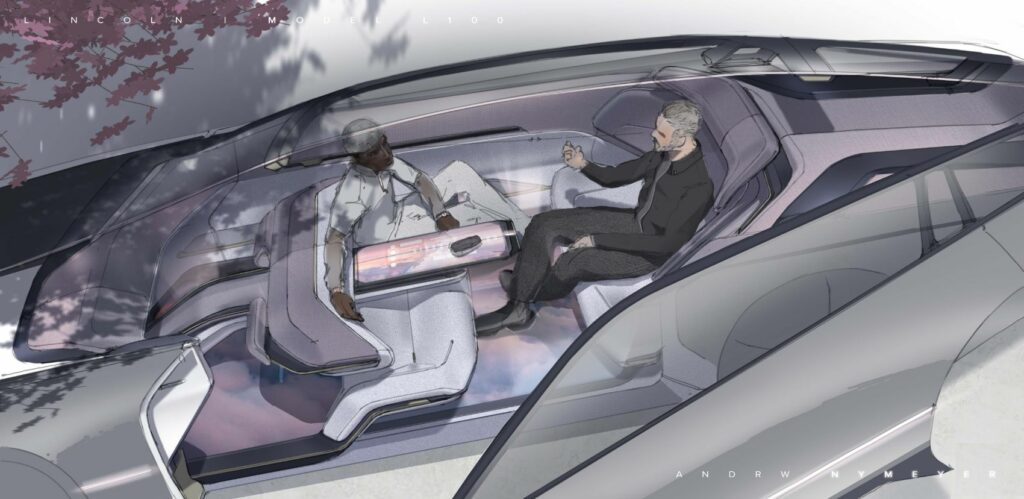 Where Does "Future Mobility" Come From?
These concepts may sound awe-inspiring or, perhaps, a bit nerve-racking, depending on one's perspective, but what are the motivators for changing something most people consider a fundamental skill such as driving? The reasons for the mobility evolution most often cited include equitable access to transportation, more affordable transportation options, energy sustainability, and preservation of human life.
It is a sad reality that most know of someone who was prematurely killed or suffered life-changing injuries due to a car accident. The National Highway Traffic Safety Administration (NHTSA) published its latest projections for traffic fatalities estimating that 31,785 people died in traffic crashes within the first three quarters of 2022 in the United States alone. With numbers like this, it is no wonder lowering the risk of personal injury, or worse, vehicular fatalities, is a prominent priority set by the government and achieved with technology investments into both vehicles and Intelligent Transportation Systems (ITS).
To understand the future of cars and their transformation into mobility, it is crucial to understand that mobility is multi-modal. It offers transportation solutions, including individual passenger vehicles and individually owned or shared mobility. In addition to the vehicle itself, mobility is also transforming other critical frameworks through the advent of "smart" roads, cities, and connected infrastructures capable of "communicating" with cars (and those cars are also communicating with each other). This might sound more like science fiction than real life, but it is real and has been happening for some time.
When discussing in broad terms, it is common for people to push back on these concepts, in theory. However, most consumers are thirsty for the additional convenience and safety of some of the increasingly standard connected features available today. Popular features like Advanced Driver Assistance Systems (ADAS) are game changers in terms of their ability to provide lane change and parking assist, emergency braking, people detection, and even biometric evaluation to assess driver alertness. With the integration of sensors, cameras, LiDAR, and radar technology, vehicles can operate in a manner that reduces traffic accidents, injuries, and fatalities.
Electrification, Autonomy & More
The future of transportation promises to be electric, with an increased focus on electric vehicles (EVs) while simultaneously supporting the charging infrastructure, grid technologies, and connected roads necessary for smart cities. Meanwhile, shared mobility or Mobility-as-a-Service (MaaS) provides easy and affordable access to transportation when other forms are unavailable. Increased automation via autonomous systems can enable more timely delivery of goods and increased supply chain efficiencies.
As part of the mobility revolution, we have witnessed automakers embracing new business models with first and last-mile mobility providers, considering drones as delivery vehicles, leader-follower technology for a shrinking truck driver workforce, or General Motors' entrance into the power generation market. As consumers, we can expect many changes in our daily lives due to the advent of "future mobility."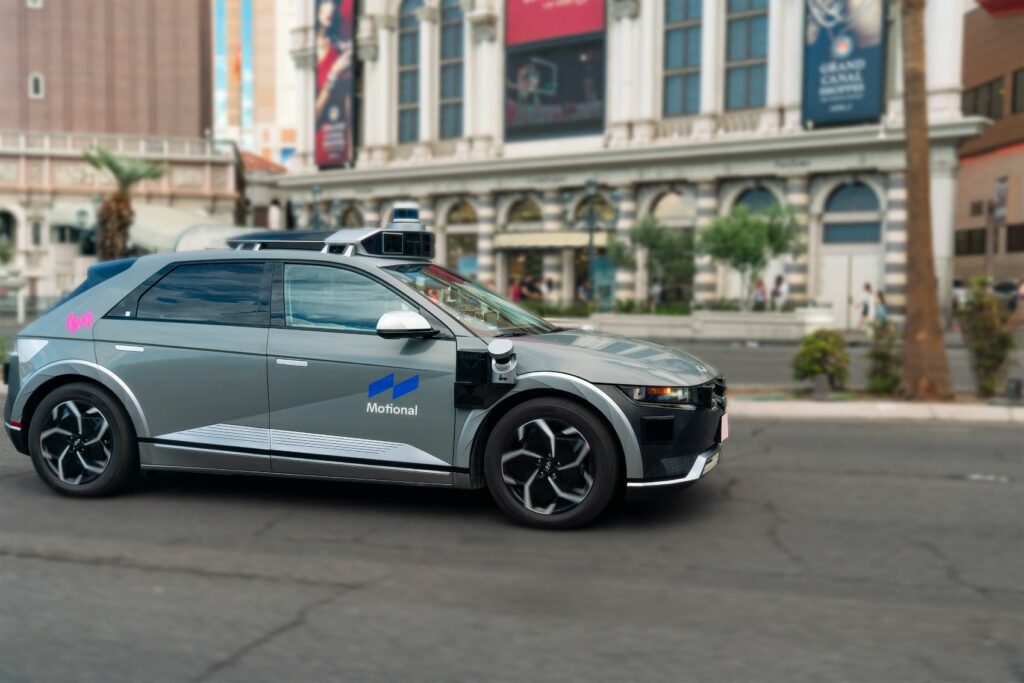 Points of Interest
Yet many mobility advocates are accused of seeing this new world through rose-colored glasses or telling half-truths to sell consumers on the goodness of these changes. But, as with most things, there are pros and cons to both sides of the future mobility discussion. Here are a few highlights for consideration.
The economic and social impacts of increased mobility for those typically without access to affordable transportation; Pro: empowering citizens to care for themselves is a plus. Con: consumer trust and education will take time.
Smart cities use information and communication technologies (ICT) to increase operational efficiency. Local municipalities may collect and share data with the public to improve government services and even time your travel to avoid traffic congestion or to ensure red lights never delay you. This is either a Pro or Con depending on your position.
Environmental improvements in fuel consumption, air quality, and noise control; Pro: decreased pollution is always good. Con: potential for new environmental considerations.
Vehicle features are likely available via a subscription service; Pro: allows the consumer to only pay for what they need. Con: some of the features have previously been considered standard equipment.
Increased passenger safety; Pro: we cannot argue with saving human lives.
Does safety come at the expense of security? Pro: the safety case is well-documented. Con: the associated cybersecurity vulnerabilities, regulations, testing, and integration are less recognized.
Workforce transformation; Pro: new and high-paying jobs. Con: requires workforce training and education, which may be costly and take time.
Is "Future Mobility" a Good Idea?
Change may be constant, but that does not mean it is easy. Michigan, the state that put the world on wheels, will now be the test bed for the transformation of a 100-year-old industry rooted in process and regulation and facing a new frontier for identifying innovative ways to improve the consumer experience, meet government mandates, and transition their entire business model.
As someone with a voice in the field of automotive cybersecurity, I am often asked for my input on the shift to increased connectivity and autonomy. Having an intimate knowledge of the cybersecurity vulnerabilities found in code in various networks and products, I am expected to be a dark cloud on the mobility parade. Yes, there are concerns; it is true, but connected mobility is still a good idea. The opportunities and promises of advanced transportation mobility outweigh the risks.
However, consumers must demand, in no uncertain terms, that the industry prioritize the security of their person and their data as much as they have been made to prioritize their safety. As we progress, let us be smarter than our smart cities, cars, and other connected devices.