Motional unveiled its newest Ioniq 5 robotaxi in mid-2021 as the first all-electric autonomous vehicle to operate on the Lyft ride-hailing network in Las Vegas. The car is an SAE Level 4 self-driving taxi equipped with LiDAR sensors, radar, cameras, and highly-advanced machine learning algorithms. It officially debuted at the IAA Mobility Show in Munich with the promise of a driverless ride-hailing service arriving as early as 2023.
The residents (and tourists) of Las Vegas Vegas won't have to wait long to experience riding in an autonomous EV. Motional's Hyundai Ioniq 5 electric robotaxi is now open for business, marking the first time the car is available for Lyft clients. "Launching Motional's all-electric IONIQ 5 on Lyft's network in Las Vegas represents tremendous progress in our vision to make an electric,  autonomous, and shared future a reality for people everywhere," said Logan Green, Lyft's CEO and co-founder.
Human Drivers On Board
The plan is for the service to become fully driverless by mid-2023. However, don't be surprised if your Ioniq 5 robotaxi arrives with not one but two human operators in the meantime. In a recent article by the New York Times, the self-driving electric car will come with a pair of safety drivers to take direct control of the vehicle in the event of a mishap or malfunction.
"We are designing an autonomous experience where the only expectation for riders is to relax and enjoy the ride," Green added. "Building an experience that Lyft riders love is core to advancing this technology, and today's launch provides riders access to Motional's autonomous technology in a way that will feel seamless, familiar, and personalized, all on a network they already trust."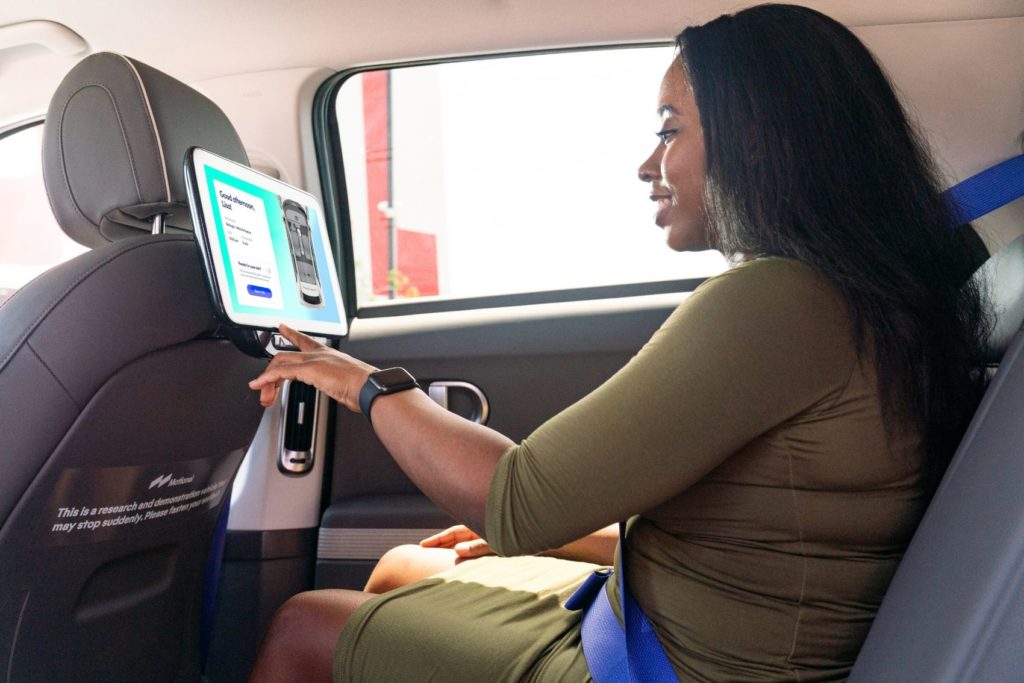 Genuine Driverless Experience
Motional and Lyft started operating autonomous ride-hailing services in Las Vegas in 2018, a service that received five-star reviews from over 95 percent of riders and repeat customers. Motional received its driverless license in late 2020 to perform independent testing on public and private thoroughfares, and it unveiled its next-gen Hyundai Ioniq 5 robotaxi soon after.
Despite the service arriving initially with "safety drivers," Motional claims riders could still have a genuine driverless experience with the in-car Lyft AV app and its custom-designed user interface. Clients can lock or unlock the doors using the Lyft app and start the ride or get in touch with customer support using the vehicle's display powered by custom autonomous ridesharing software.
"Motional and Lyft have a clear path to widespread commercialization of Level 4 autonomous vehicles," said Karl Iagnemma, President and CEO of Motional. "We've led the industry in commercial operations for years, and today's launch signals we're on track to deliver a fully driverless service next year."