Plus (formerly Plus.ai) has secured $220 million in new financing co-led by FountainVest Partners and ClearVue Partners, with participation from Quanta Computer Inc. and Millennium Technology Value Partners. The company's existing investors, including Sequoia, SAIC Capital, and Full Truck Alliance (FTA) also participated. This latest investment round builds upon the $200 million already raised in February, which CPE and Guotai Junan International helped lead.  
Full Steam Ahead
The additional $220 million comes at a time when Plus is firing on all cylinders. The company recently signed a strategic customer agreement with Ouster and announced its participation in an ongoing commercial freight program in China. The Chinese market remains an area of focus as the company continues its commercial development plans for PlusDrive, its current flagship autonomous driving system for heavy trucks.
In December 2020, Plus COO and co-founder Shawn Kerrigan spoke to AutoVision News about its partnership with FTA in China. Kerrigan described the partnership as especially valuable given the impact of COVID-19 on the trucking, transportation, and freight sectors. "This is the beginning of a multi-step process," he explained. "And step one is the successful deployment of a fully functional and safe driver-assistance product for the trucking industry."
"Through its innovations in autonomous driving technology and business model, Plus has started to deliver the benefits of autonomous trucking by applying the technology to trucks today," said Gordon Wan, Principal at SAIC Capital. "The thoughtful approach that Plus is taking to build a sustainable company will pave the way for its continued success."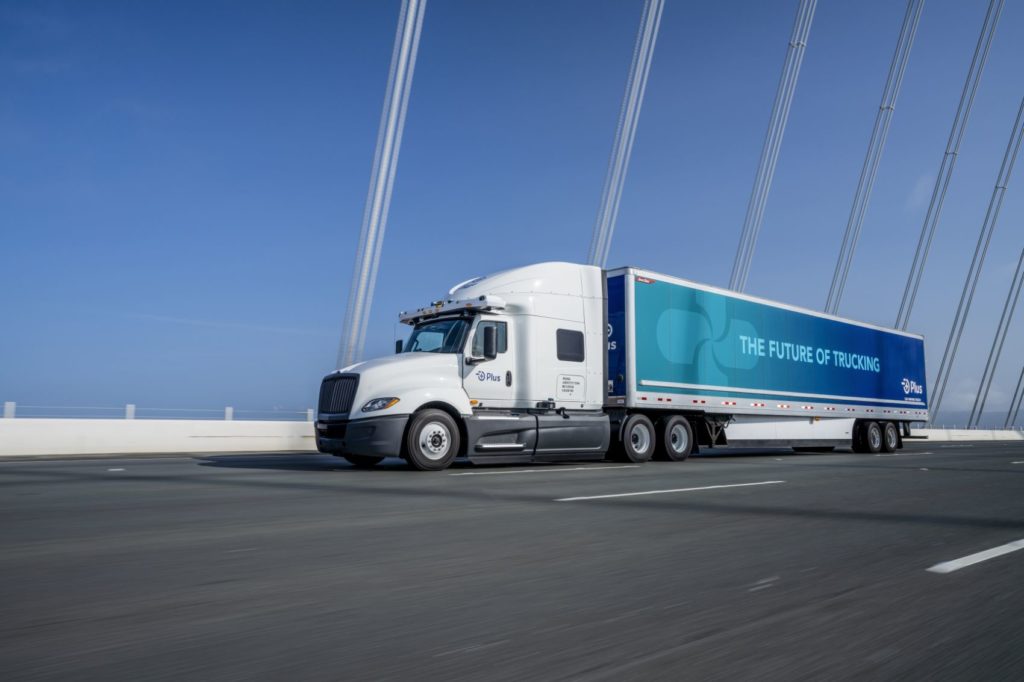 Moving Toward Mass Production
As PlusDrive gets ready to enter mass production this summer, other key leaders in this latest investment round voiced their support for the Cupertino-based company.
"Speeding up the development of autonomous trucking technology will create immense economic and environmental impact," said Peter Chiu, head of private equity, Guotai Junan International. "Plus is well poised to take a leadership role in driving this fundamental change in the transportation industry, and we are proud to support them in this important mission."
"Self-driving technology will be transformational for the trucking industry by making our world safer and greener and helping fleets drive more fuel efficiency and reduce operating costs," added Alex Zhang, Partner and Head of the Industrial group at FountainVest. "With the mass production of its autonomous driving system this year, Plus is hitting an important inflection point for the company – we're thrilled to contribute to the company's success."