Electrified and autonomous vehicles. Personal and public transit. Supply chains and renewable energy. Data and infrastructure. How does society merge these different aspects together to create a safer and more sustainable future? This is one of the many questions the Commission on the Future of Mobility (CFM), a coalition of business, technology, and policy leaders, is looking to address. During its February plenary meeting, CFM outlined five key areas of focus they believe will drive a global mobility transformation. During the session, CFM also announced the appointment of new commissioners to help facilitate these and other mobility transformations.
"Global transportation policy and infrastructure has not kept pace with societal, economic, and technological change, and this has created a mobility opportunity gap," explained Alisyn Malek, Executive Director for the Commission on the Future of Mobility. "With our new commissioners in place and an aligned focus, we are in a position to streamline, strengthen and modernize policies to address this gap with an urgent systemic policy focus on issues of energy transition, climate change, health, safety, security, and economic opportunity."
Leadership & New Commissioners
The Commission is comprised of leaders from the auto and tech industries, state officials, distinguished academia, and other experts from the public sector. During the February plenary session, it was announced that Mary Nichols, former chair of the California Air Resources Board, would join Ford CEO Jim Farley as co-chair of CFM.
"We have to re-envision the way that we move people and goods across the globe to meet our critical climate and public health needs," Nichols said. "CFM is bringing together a global coalition of business, technology, and policy leaders that are uniquely positioned to rethink mobility policy in a systemic, interconnected way. Now is exactly the right time to embark upon this effort."
"The auto industry is at the edge of a profound transformation," Farley added. "Bringing together diverse perspectives allows us to unlock new opportunities that improve and equalize transportation in our cities and communities while protecting our personal safety and the planet."
In addition to Nichols and Farley, several new CFM commissioners were announced during the February plenary meeting. The appointments include:
Avinash Rugoobur, President of Arrival, LTD
Carl Pope, Principal at Inside Straight Strategies
Jacques Aschenbroich, Chairman and CEO of Valeo, Inc.
Bhavish Aggarwal, Chairman and Group CEO of Ola Cabs
Craig Jasienski, President and CEO at Wallenius Wilhelmsen
Jacqueline Hunt, Member of the Allianz SE Board of Management
"We have an ambitious agenda, and we have an outstanding mix of commissioners and participating organizations who are prepared to take on the transformation needed for the future of how we move people and goods sustainably around the planet," Malek said.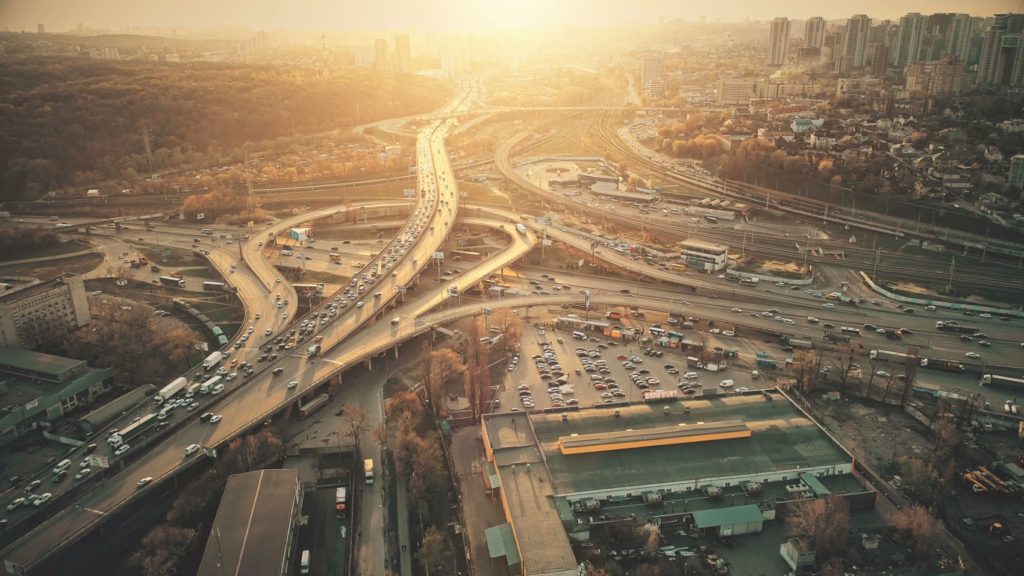 5 Key Focus Areas for CFM
During the February plenary meeting, the Commission on the Future of Mobility shared five focus areas for the future. The Commission will concentrate its efforts towards these objectives to address the global mobility gap. The five key areas are as follows:
Energy Resources
CFM and its commissioners will champion energy policies that acknowledge the effects of climate change. This includes advocating for electrified and hydrogen powertrains to reduce greenhouse gas emissions. In the United States, the Environmental Protection Agency notes that transportation of all sources, from cars to aircraft, is the largest contributor to anthropogenic greenhouse gas emissions. On a global scale, a 2014 study (PDF) from the Intergovernmental Panel on Climate Change finds that without proper action, greenhouse gasses could grow to nearly 12 billion tons of CO2e annually
"The entire automotive industry has made significant financial investments to respond to the challenge of global warming," Aschenbroich explained. "At Valeo, the reduction of CO2 emissions has been central to our strategy since 2010. Almost 60 percent of our revenue is now generated by technologies that reduce CO2 emissions. Our technologies contribute to carbon-free mobility in the automotive industry, but also well beyond."
"This work is closely aligned with Arrival's goal of ensuring clean air EVs are an accessible option for cities globally to help them to meet emissions targets and putting all communities at the heart of everything we do by producing vehicles sustainably and locally," Rugoobur said.
Freight
The Commission will examine the impact of consumer preferences on emissions, technology, and the accessibility of goods, while also taking into account things like supply chain fragmentation. These topics are increasingly important as the COVID-19 pandemic has accelerated the demand for goods delivery.
"We are very excited about joining the Commission," Jasienski said. "The future of mobility is central to our company's strategic choices in how we play a role as a logistics provider in vehicle value chains, and to reach our goal, we must break out of traditional silos and consider mobility solutions holistically."
Data Stewardship
CFM and its new commissioners say they will commit to leveraging data thoughtfully and responsibly regarding connected vehicles. Data stewards in a given organization often define the data, create procedures around said data, and ensure compliance, among other important responsibilities.
"CFM's research will also ensure that decision makers have the necessary data to make informed policy decisions as we seek to create the transportation ecosystem we deserve rather than the one that exists today," Rugoobur said.
Infrastructure
The Commission on the Future of Mobility is calling for the replacement of "legacy infrastructure." By doing so, new infrastructure can be built that is better suited to address the gaps in global mobility. Civil engineers will play a vital role here, especially as vehicles become more technologically advanced.
"The global transportation sector is on the verge of a shift into a connected, autonomous, shared, and electric future, and it is imperative to have an effective and dynamic policy landscape," explained Robbie Diamond, President and CEO of SAFE. "Through the Commission on the Future of Mobility, we have the opportunity to think big about what can be achieved at the start of the most revolutionary era for transportation innovation in over 100 years, while putting together a practical roadmap to achieve the promise."
Passenger Transportation
This fifth and final key area of focus will evaluate how emerging technologies and business models have created new opportunities in passenger transportation. This key area of focus for CFM also overlaps with others, like infrastructure and energy resources.
"There is already an existing shift toward renewable energy solutions in public transportation, as well as an increased development of shared and multimodal mobility," said Thierry Mallet, Chairman and CEO of Transdev Group. "We clearly need to accelerate on this path to meet the ambitious challenges of the Paris Agreement and the Green Deal in Europe."
Going Forward & More Info
The Commission on the Future of Mobility will lead and engage in public events that complement the Commission's work while simultaneously helping the organization grow its audience and reach. Research and advocacy across North America, Europe, and Asia will be completed quarterly, with energy resources as CFM's first focus area. In the meantime, those interested in joining can contact the Commission directly.
"Losing mobility, at all scales, has been one the harshest hurts of the pandemic," Pope said. "Reimagining mobility and reclaiming it is the deepest challenge facing the Commission. It's an overwhelming mission and a heartfelt opportunity."