Innoviz Technologies is continuing to make headlines worldwide. Perhaps the biggest news has been Innoviz and Collective Growth Corporation completing...
Our editor Carl Anthony has started the first module in the newly launched AutoSens Academy. The educational program of 12...
Scantinel Photoncis GmbH has launched its chip-scale massive-parallelized scanning LiDAR system (OEATM) based on a photonic integrated circuit (PIC). According...
Opsys Tech has announced the next generation of its automotive-grade LiDAR, one that combines the advantages of flash LiDAR –...
dSPACE and LeddarTech have entered into a partnership to jointly facilitate the development of new LiDAR technologies for autonomous driving....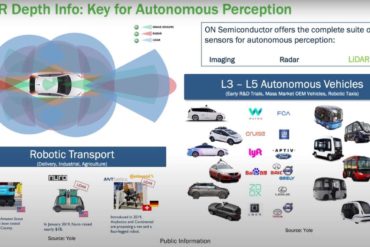 AutoVision News Managing Editor and AutoSens Insights host Carl Anthony talks with Wade Appelman, VP of the SensL Division at...