The MILLA Group has confirmed that LeddarTech will be the official supplier for its cocoon LiDAR sensor. The mobility solutions company, based in France, will use Leddar Pixell sensor technology as the front-end LiDAR for its MILLA POD autonomous shuttle. Earlier in 2020, Leddar Pixell was selected by Cavonix for its shuttle and off-road trucking applications and by COAST Autonomous for a rail yard application. MILLA Group is the latest to seek LeddarTech as an official supplier.
"We are honored to be a chosen supplier to MILLA Group for our sensing technology," said Frantz Saintellemy, President and COO of LeddarTech. "The MILLA Group represents a forward-thinking organization that tackles autonomous shuttle technology with a new and innovative approach."
What Is The MILLA POD?
MILLA PODs are currently used throughout North America and Europe and can travel in autonomous mode at speeds up to 30 km/h (18 mph). Passengers in the pod are seated and further protected by safety belts. The MILLA POD is underpinned by an electrical and crash-certified chassis and weighs less than 3,000 lbs. once manufacturing is complete. Technical highlights include three individual radars, V2X connectivity, GNSS, and now the Leddar Pixell sensor.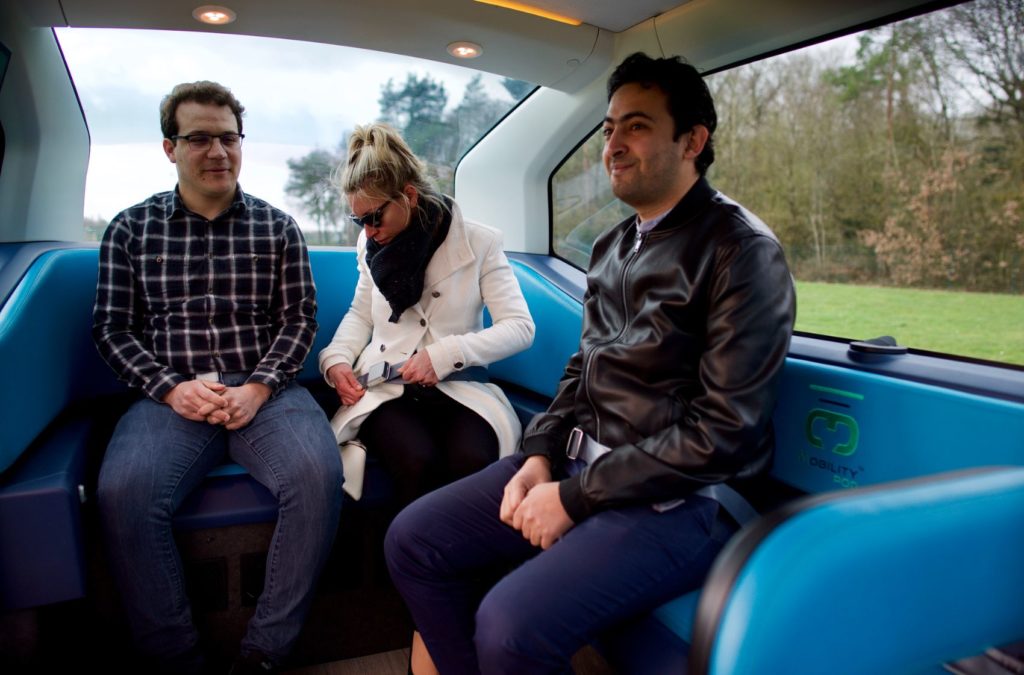 Why Leddar Pixell
Leddar Pixell offers a 180-degree horizontal field of view and can provide 360-degree coverage of a vehicle when four modules are utilized. Leddar Pixell meets the ISO 16750-3 requirements concerning shock and vibration and complies with the SAE J1455 standard for heavy dust intrusion. Leddar Pixell is also IP67 certified and provides an MTBF of more than 148,000 hours. These certifications played an important role in MILLA Group selecting LeddarTech as a supplier.
"The radical changes we implemented in the POD related to the design lend themselves well to the Leddar Pixell; this LiDAR enables us to have a 180-degree field of view, which increases safety and overall reliability of our autonomous shuttle," explained Éric Gendarme, Managing Director of the MILLA Group. "The MILLA POD, equipped with Leddar Pixell along with the other autonomous technology components that make up our operating systems, was submitted to the RATP Group, a state-owned public transport operator operating in 13 countries and on four continents, tasked with evaluating and qualifying autonomous public transportation vehicles."
The RATP ultimately concluded that the MILLA POD's operating systems with Leddar Pixell technology meet all of the stringent qualification requirements set forth by the organization. "We are proud that our Leddar Pixell contributed to MILLA's technical certification with the RATP Group," Saintellemy added.
MILLA POD Gallery