Cadillac Super Cruise debuted in 2017 for the CT6 and has received critical praise from the media and industry commentators. Described by Cadillac as a hands-free driving assistance feature for compatible highways, this guide is meant to clear up confusion about how and where the system works. Cadillac Super Cruise, when operated correctly, is a safe and effective ADAS system, although drivers should still remain attentive and vigilant.
What is Cadillac Super Cruise?
Cadillac Super Cruise can automatically steer, brake, and keep the vehicle positioned on the highway in certain, optimal conditions. With an attentive driver, and under the proper conditions, Super Cruise permits hands-free operation of the vehicle. Super Cruise is no longer exclusive to Cadillac either, as the Chevy Bolt is due to receive the technology next year.
Where Cadillac Super Cruise Works
Super Cruise is only available on compatible highways separated from opposing traffic. Last year, Cadillac expanded the availability of Super Cruise with an additional 70,000 miles of compatible roadways in the United States and Canada. The update, sent to customers over the air, brings the total number of highway miles Super Cruise is compatible with to more than 200,000.
"Expanding our offering of compatible highways will allow people the ease and convenience of traveling hands-free more often," said Mario Maiorana, Cadillac Super Cruise Chief Engineer.
Some of the newly added divided highways include things like "limited intersections and traffic control devices," according to Cadillac. Despite the update, in the presence of railroad and pedestrian crossings, stoplights or stop signs, Super Cruise will alert drivers to take control. In addition to the mileage expansion, the software update made enhancements to the driver attention system.
How To Engage Cadillac Super Cruise
Step #1: Press the Adaptive Cruise Control button on the steering wheel. The symbol will illuminate in white on the instrument cluster. If Adaptive Cruise Control is already set, the symbol will be green.
Step #2: When Super Cruise detects the driver is on a compatible roadway, the symbol will illuminate in white on the instrument cluster.
Step #3: When it is safe to do so, press the Super Cruise button on the steering wheel to engage the system. When the symbol and steering wheel light bar illuminate in green, it is okay for the driver to remove their hands from the wheel. However, green is the only permissible color. Drivers should not, under any circumstances, take their hands off the wheel unless the light bar is green.
Step #4: To disengage, tap the brake pedal or press the Super Cruise button again.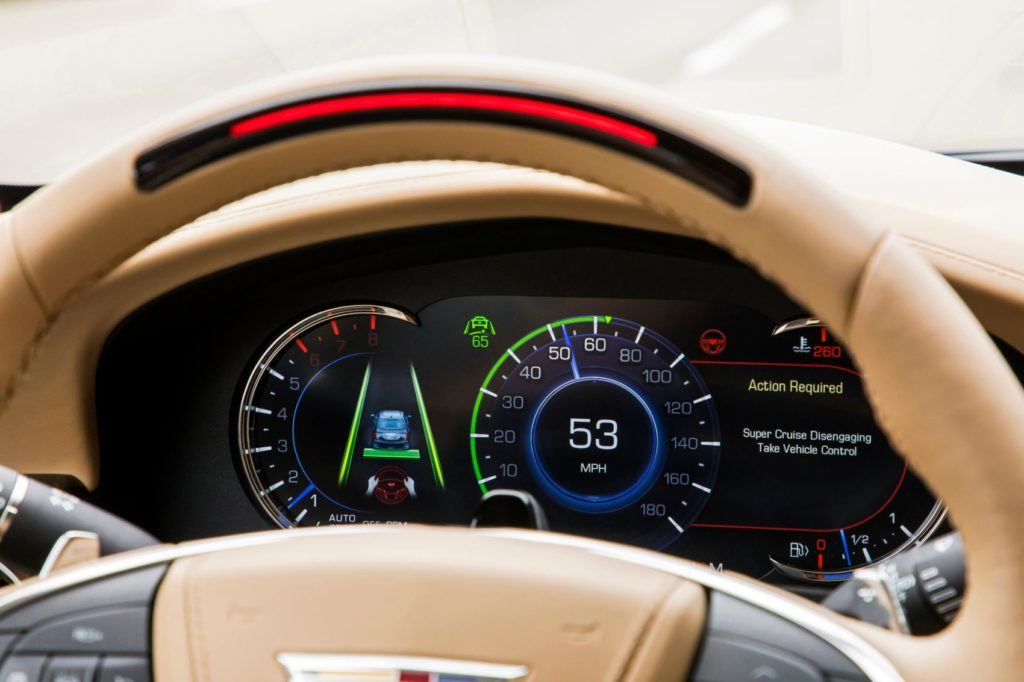 What Cadillac Super Cruise Needs to Work
An active OnStar plan, WiFi Hotspot, functioning electrical system, cell reception, and GPS signal are required for Cadillac Super Cruise to work properly. As of last year, customers have traveled about 2.5 million miles using Super Cruise since its launch in 2017.
How Cadillac Super Cruise Works
Super Cruise employs a driver attention system and precision LiDAR map data, along with a network of cameras and sensors that use real-time information. The combination of data from each of these points helps govern and control the steering, braking, and acceleration. Cadillac says this more data-rich approach to ADAS systems is unique in the automotive industry.
Updates to Super Cruise have come largely from customer feedback. Based on that feedback, Cadillac implemented easier activation methods, along with messages that inform drivers why Super Cruise may not be available in certain areas. Cadillac also added a lane offset feature that moves the Super Cruise-equipped vehicle slightly over in its lane. The update, meant for driver comfort, provides additional room as they pass larger vehicles.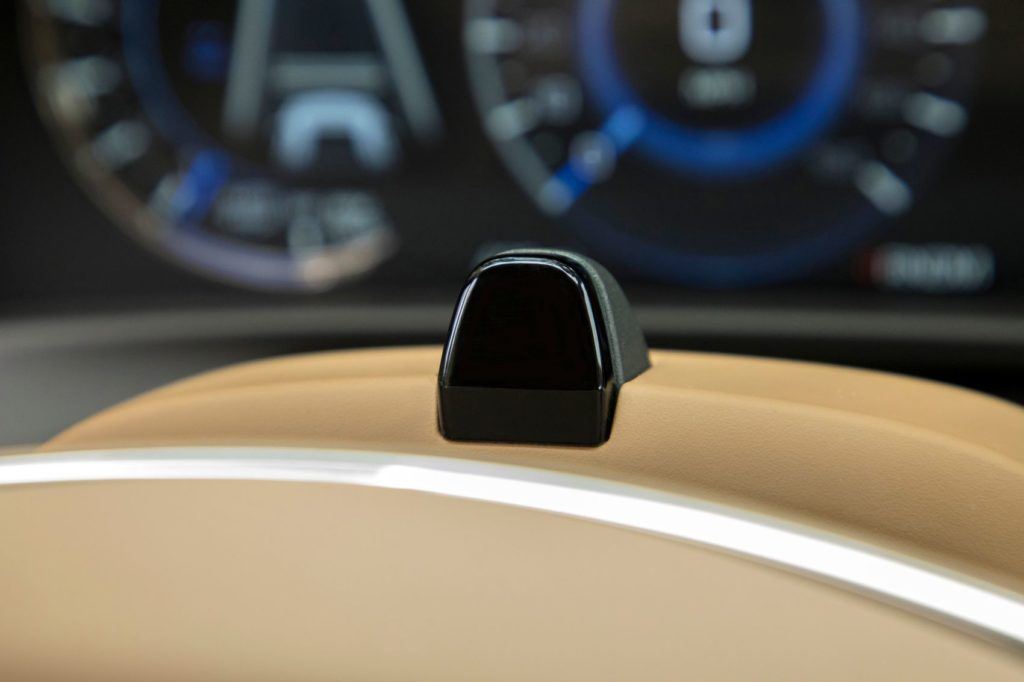 Driver Attention System
Atop the steering column is a small camera that monitors head movement with the help of infrared lights. Should the driver turn away, or become distracted while Super Cruise is engaged, the vehicle will initiate a prompt. If ignored, Super Cruise will continue to operate, but issue a further series of alerts, including the aforementioned steering wheel light bar to prompt drivers to resume control of the vehicle.
"When we were developing Super Cruise, we knew it was important to keep the driver engaged during operation," said Barry Walkup, General Manager of GM's Show Vehicle & Product Durability Testing Operations. "That's why we've added a driver attention function, to insist on driver supervision."
Alerts include visual indicators for the instrument cluster, tactile alerts in Cadillac's Safety Alert Seat, and other audible cues. If a driver becomes unresponsive, Super Cruise can stop the vehicle and notify the authorities via OnStar.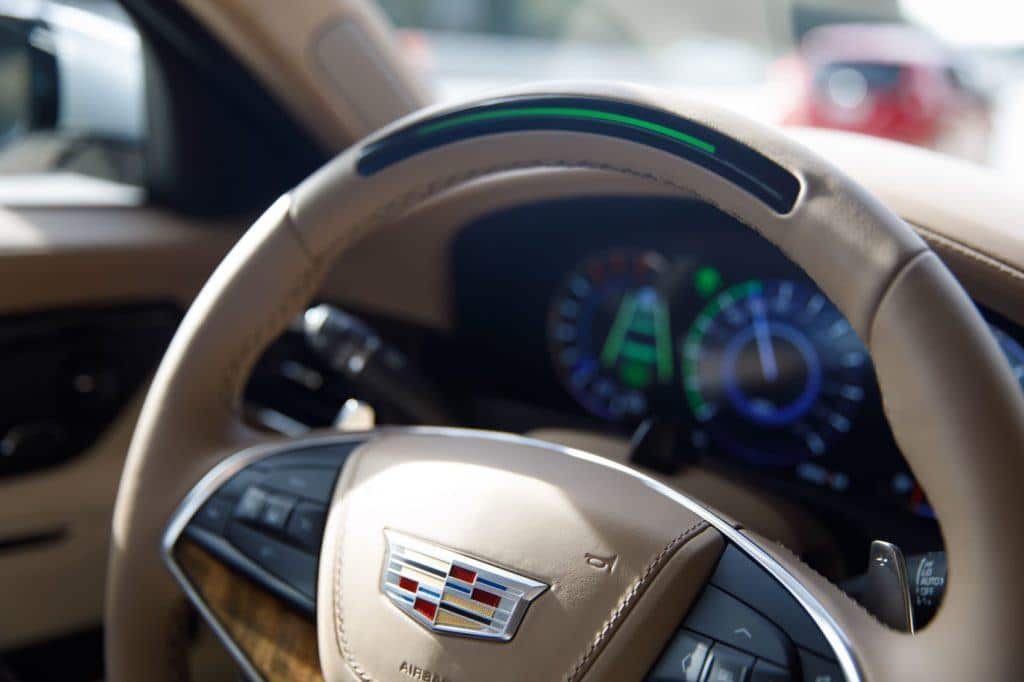 Precision LiDAR Map Data
The precision LiDAR maps relay detailed information to the vehicle about the road ahead. In conjunction with real-time data from the cameras and GPS sensors, the precision LiDAR maps prevent Super Cruise from operating where it is not compatible. Cadillac emphasizes that Super Cruise works best on divided, limited-access highways, and other roadways with defined "on-" and "off-ramps."
"American drivers travel twice as many miles on urban and suburban highways as they do on rural roads," Walkup explained. "While it is technically possible for the technology to drive hands-free on other kinds of streets and roads, we feel strongly that this targeted approach is the best to build consumer and regulatory confidence and enthusiasm for advanced mobility."
According to Cadillac, engineers mapped every mile of limited-access highways in the U.S. and Canada. When the precision LiDAR maps are combined with other incoming data from the cameras and sensors, Cadillac says Super Cruise is four to eight times more precise than traditional GPS. The influx of data also helps the vehicle better navigate hills and curves.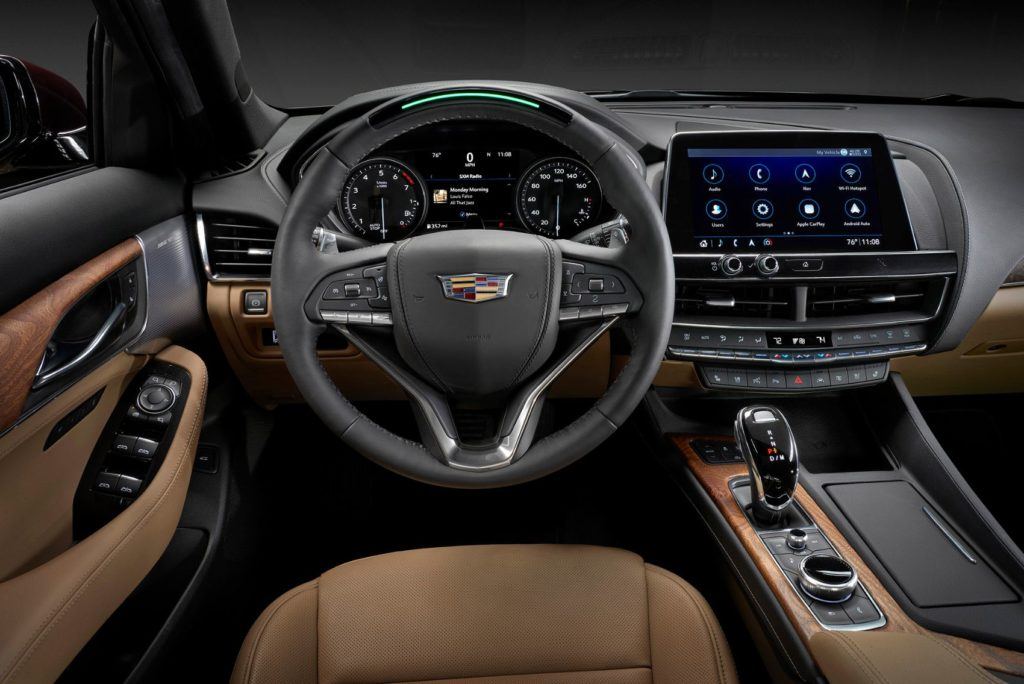 Cadillac Super Cruise: Updates for 2021
An enhanced version of Super Cruise will debut first on the 2021 Cadillac CT5 and CT4, followed by the 2021 Escalade. Among the enhancements are improved software for better steering and speed control, and automated lane change functionality. Cadillac Super Cruise with automated lane change will be an option on the 2021 CT4 and CT5 sedans, and the 2021 Escalade when those vehicles become available in the second half of 2020.