In late 2019, ON Semiconductor began supplying Subaru with its AR0132AT 1/3-inch CMOS digital image sensor (1.2 megapixels) for the automaker's EyeSight package of ADAS technology. At the time, ON Semiconductor had just surpassed shipping 100 million units of the AR0132AT image sensor. Now just a year later, ON Semiconductor has announced the next chapter in their work with Subaru. The automaker will again be using the AR0132AT image sensor for its latest ADAS features.
"Two sensors mounted side-by-side provide the 'eyes' for the current version of EyeSight, which will initially be available to the Japanese market in the new version of Subaru's all-wheel drive sports tourer, Levorg," writes Joseph Notaro, Vice President, Worldwide Automotive Strategy and Business Development, ON Semiconductor in a recent blog post about the announcement.
Subaru EyeSight Technology
To date, Subaru has sold over a million vehicles with EyeSight technology. According to Subaru, the EyeSight package of advanced safety features can reduce the rate of rear-end collisions by up to 85 percent (based on IIHS reporting data as of January 2017 from vehicle model years 2013 to 2015, and including Subaru models equipped with EyeSight through 2014).
Subaru EyeSight Features
Pre-Collision Braking
Adaptive Cruise Control
Advanced Adaptive Cruise Control
Pre-Collision Throttle Management
Lane Keep Assist and Sway Warning
Subaru EyeSight Availability
The EyeSight package is currently standard on the 2021 Forester and Ascent. It is available for the 2021 Impreza and Crosstrek. Regarding the 2020 models, EyeSight is standard on the Legacy and Outback.
Subaru will utilize the AR0132AT image sensor from ON Semiconductor for the Levorg's DriverFocus system. DriverFocus is a driver monitoring system that uses an interior-mounted camera to watch for signs of distraction and fatigue. DriverFocus, as JD Power explains in this article, can recognize a family of drivers via a unique profile system.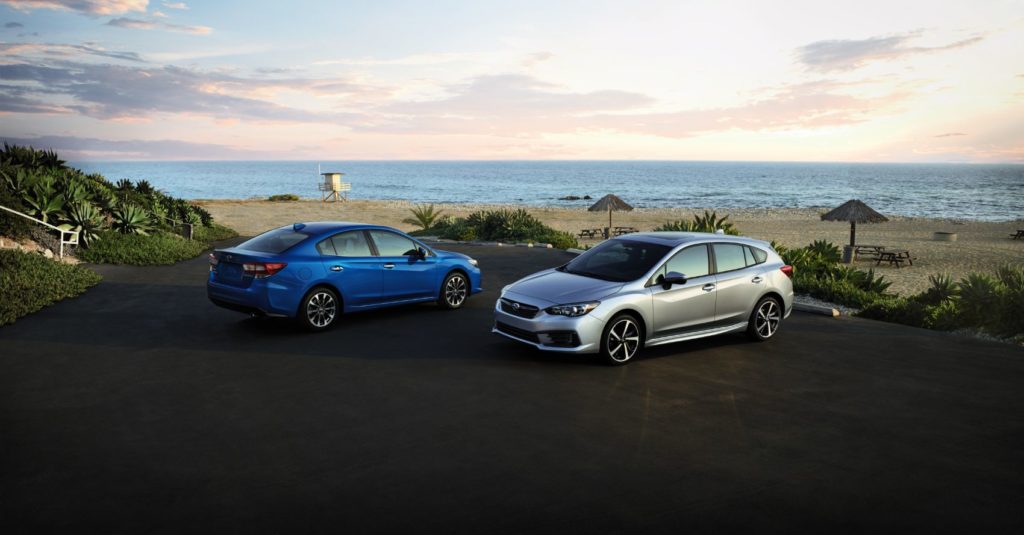 AR0132AT Image Sensor Features
According to ON Semiconductor, the AR0132AT image sensor includes an advanced high dynamic range (HDR) with flexible exposure ratio control, configurable ASIL B support, black level control, frame-to-frame context switching for multi-function systems, multi-camera synchronization, and LED Flicker Mitigation (LFM).
"For those automotive developers who are intent on achieving the very best performance, the AR0231AT offers multi-camera synchronization support and frame-to-frame context switching," Notaro said. "Flexible exposure ratios, along with automatic or manual black level control make it suitable for advanced and fully integrated driver assist systems like EyeSight, as well as other applications such as mirror replacement."
Availability
The Subaru Levorg, with the AR0132AT image sensor from ON Semiconductor, will arrive in Japan in early 2021. According to a report from my colleague Denis Flierl, the 2022 Forester might be the first Subaru vehicle in the United States equipped with the latest innovations from ON Semiconductor.