Toyota Motor Europe has selected rFpro software for its new simulation center based in Brussels, Belgium. Toyota Motor Europe will utilize rFpro's proprietary technology for two driving simulators, complete with an image projection system and wrap-around screen. The announcement comes as Toyota looks to increase its digital prototyping applications to reduce the need for physical hardware during a given vehicle's early development stages. According to the automaker, simulation is beneficial for designing vehicles that match customer preferences, regardless of where they reside.
"Our platforms are global, but vehicles are adapted for individual regional market preferences, such as variations in steering feel," explained Xabier Carrera, Manager, Model-Based Development and Driving Simulation, Toyota Motor Europe. "Through simulation, we can map the entire steering performance using digital prototypes."
Driver Reactions & Cost Reductions
These simulation models will help Toyota gauge how a driver reacts to different scenarios when behind the wheel. rFpro's software plays a critical role during the simulation exercises, allowing the test driver to stay fully immersed in what they are doing so the best data can be collected. Along with capability, the cost was also a factor in Toyota Motor Europe's decision.
"Our new system combines high fidelity simulation models with the most realistic imaging possible, in order to trigger driver responses that correspond fully with their reactions in real-life situations," Carrera continued. "We selected rFpro because its image quality and refresh rate are the best available. The software also allows legacy models to be incorporated into the simulation, eliminating repetition and reducing cost."
Virtual & Physical Tests for ADAS
rFpro's driving simulation software includes an expansive library of digital twin models of public roads in Europe, North America, and Japan. Thus, engineers can virtually examine these roads in different markets before visiting them in person. According to Toyota Motor Europe and rFpro, this allows a more accurate level of correlation between the virtual and physical tests. However, one of the main challenges is creating a simulation that is equally as convincing to both the vehicle's sensors and the driver.
"The level of accuracy achieved replicating the real world in simulation by rFpro enables the various cameras and sensors used in autonomous and driver-assist systems to react as they would in a physical environment and means the test results are completely representative," Carrera said.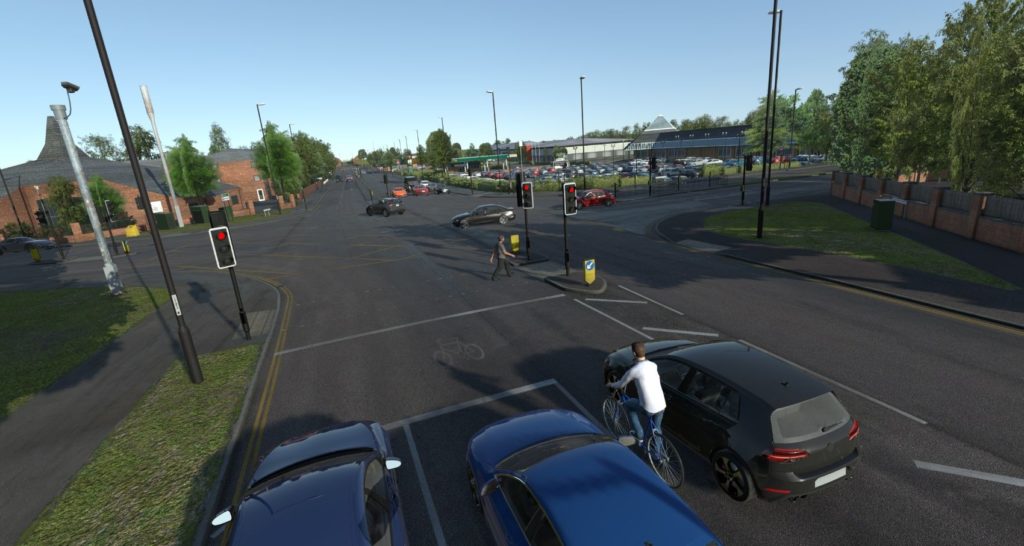 Leveraging The Benefits of Simulation
Earlier in 2020, rFpro announced a collaboration with WMG, an academic department at the University of Warwick, to enhance the development of self-driving technology. The collaboration will allow the industry to correlate simulated testing of autonomous vehicles on public roads in the UK more accurately. "You cannot feasibly validate autonomous vehicles in the real world alone; there simply isn't enough time or money," rFpro Managing Director Matt Daley said at the time of the announcement. "We must also exploit the expandability of simulation."
This latest endeavor with Toyota Motor Europe, with who rFpro has worked with since 2015, is undoubtedly a natural progression of that mission.
"Virtual development and validation are becoming critical to vehicle manufacturers, and it is fantastic to see Toyota Motor Europe adopting rFpro again to help with this," Daley said. "Ongoing business, such as this, underlines our commitment to long term relationships with our customers and we are delighted to continue working with such a major global company."