Women in Autonomy is launching a new series called Accelerate Summer, a three-month installment of virtual workshops for females in the automotive and auto tech industries. The upcoming series will share helpful insights on how women in the automotive world can expand their network and grow their personal brand during COVID-19.
Talented Roster no Matter the Venue
Before the pandemic, Women in Autonomy hosted regular forums in the San Francisco Bay area. During those in-person events, female leaders from a wide array of backgrounds gathered to examine and discuss the challenges facing autonomous driving. Some of the women in attendance were executives and engineers, while others were policymakers or respected academics. These in-person events allowed each attendee to showcase their ideas, expertise, and innovations.
The Accelerate Summer series is a way for women in the automotive community to stay connected during this uncertain time. As in-person events around the globe are either limited in size or canceled outright, the Accelerate Summer series will bridge the gap. It's a way for women in automotive to interact and receive key insights to help them in their careers, without having to leave home. Like all Women in Autonomy events, the upcoming virtual series will stay true to its central mission.
"We created Women in Autonomy as a means for women in this male-dominated space to finally be heard and represented – through networking, advocacy, education, and the exchange of ideas," explained Indu Vijayan, founder of Women in Autonomy in a Medium post last year. "I work in an industry with very little gender diversity, and I am typically the only woman in technical meetings. Although I have a seat at the table, it's high time other women do too."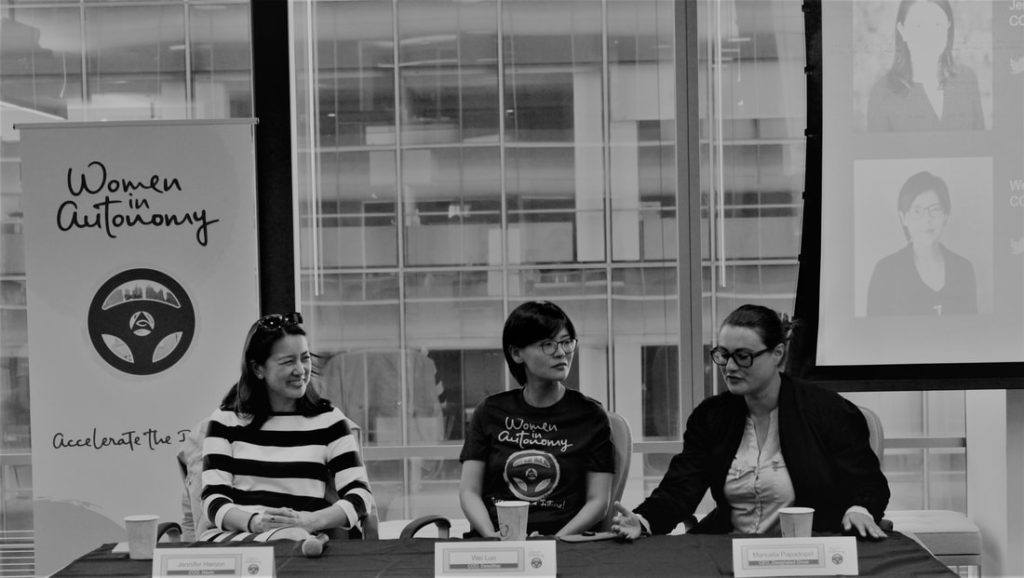 Accelerate Summer Series Registration
The next workshop called Communicate to Influence is scheduled for Wednesday, July 22nd. The session will examine how women in automotive can leverage their communication skills to create new opportunities and earn their colleagues' trust. Hosted by executive communication coach Kelly Decker, the workshop will explore ways women can "own the room" when they speak at industry events.
Registration is free and open to all women in the automotive industry. After registering, you will receive an email confirmation with a link to the workshop. Organizers are currently working on the agenda and the full list of topics for the August session, which will be announced later.
In the meantime, more information on the Accelerate Summer series from Women in Autonomy can be found on the organization's homepage.