Technology, innovation, and sustainability each play a vital role in the future of automotive manufacturing. As we move forward in automotive, many critical factors are in play, from supply chain and inventory concerns to climate change and a lingering pandemic. New technologies and business models can offer manufacturers various opportunities to grow while keeping health and sustainability at the forefront. These are the central ideas behind the Innovative Car Manufacturing Summit 2022, set for March 21st in Munich, Germany.
"We aim to contemplate how the industry will solve these and other upcoming challenges," said Michael Mataciunas, General Manager of Inlinum, organizers of the 2022 ICM Summit. "This includes how innovations will affect humans and climate change, how the industry will exit COVID-19, up-skill their workforce, and enable high-value product development to improve operations and unlock new opportunities."
2022 ICM Summit: Key Areas of Focus
The Innovative Car Manufacturing Summit (or 2022 ICM Summit for short) will cover three main areas related to the future of automotive manufacturing.
Manufacturing Paradigms & Technologies
This area of the 2022 ICM Summit will focus on 3D printing, artificial intelligence, machine learning, automation and robotics, and augmented and virtual reality. "These innovations will create intelligent, information-driven factories and distributed business models that can respond rapidly to change and deliver entirely new and customized smart products and services," Mataciunas explained. "Innovations like this will impact every aspect of manufacturing, from production and supply chain to workers."
IoT and new technologies for EV production will also be covered in this area.
Challenges In Automotive Production
The 2022 ICM Summit will focus on maximizing the supply chain and overall profitability with new and improved logistics, lean cycle optimization strategies, and sustainable materials. "The summit will dwell into discussions on achieving risk decreases and productivity increases in vehicle manufacturing," Mataciunas said. "We also believe reaching a carbon-neutral supply chain is extremely important, as automotive manufacturing leaves a huge footprint on our environment."
Other topics of focus include autonomous systems, cost reduction insights for battery development, cybersecurity, and various post-pandemic strategies companies can employ.
Future Prospect of Smart Manufacturing
This area will further expand on the importance of carbon neutrality and cover how the industry can transition to more green manufacturing. Discussions on regulatory frameworks and what encompasses an intelligent factory will also take place during this area of the 2022 ICM Summit. "Another interesting topic here is the fourth industrial revolution, and many companies are experiencing issues when it comes to the transition," Mataciunas explained. "Companies are now rethinking their business models, operations, and management culture."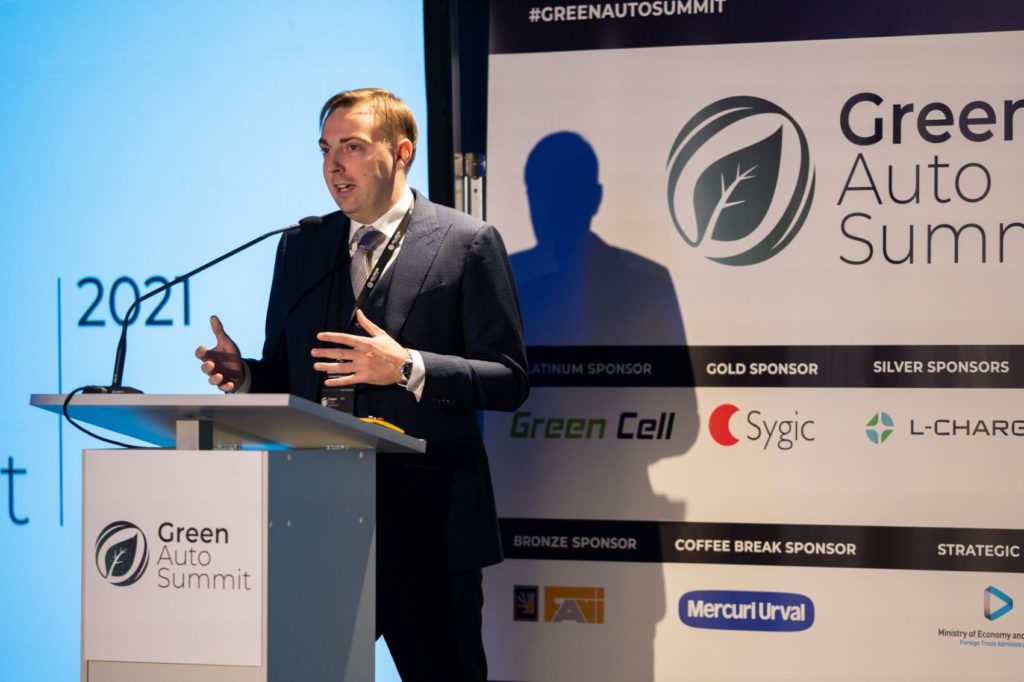 Expert Speaker Lineup
The 2022 ICM Summit will feature in-depth panel discussions, and a full lineup of expert speakers and industry thought leaders, including:
Erich Barnstedt: Chief Architect, Microsoft.
Lars Carlstrom: Founder & CEO, Italvolt SpA.
Plamen Kiradjiev: Global CTO for Industrie 4.0, IBM.
Massimiliano Francone: Head of Global Origination, ENEL.
Mario Nussbaumer: Head of Controls & Automation, BMW Group.
Alberto De Los Ojos Moral: Plant General Manager, Groupe Renault.
Jalal Hammari: Digitalization Engagement Manager, Automotive, Siemens.
Felipe Bezamat Kuzmanic: Head of Advanced Industries & Global Leadership Fellow, World Economic Forum.
The event will also include an exhibition space and numerous networking opportunities. "The exhibition area is usually located near the conference room, where attendees can enjoy their coffee while meeting new and valuable connections," Mataciunas said. "After the presentations and panel discussions, we invite attendees to join a cocktail party with ample networking opportunities."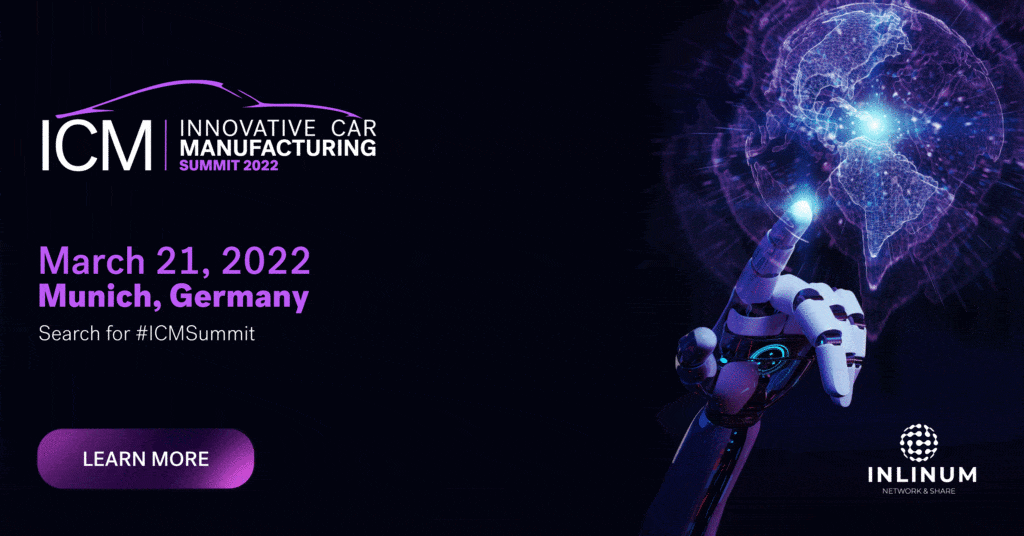 Attending The 2022 ICM Summit
The 2022 ICM Summit will take place on Monday, March 21st, in Munich, Germany, at the Hilton Munich Park hotel. As of this writing, sponsorship opportunities and exhibition opportunities are both available.
Those interested in speaking at the 2022 ICM Summit can inquire here. Meanwhile, those interested in attending the event can find more information here.
"This exclusive summit will offer you a chance to share your insights on defining the future of automotive manufacturing," Mataciunas said. "Attendees will also experience a vast range of knowledge and information through fascinating exhibitors, individual keynote presentations, panel discussions, and networking opportunities with colleagues who could become future business partners."