Local Motors and Protean Electric are expanding their long-standing partnership, recently inking a further three-year deal valued at $7.3 million. Under this new agreement, Protean Electric will deliver thousands of its ProteanDrive in-wheel motors (IWMs) to power Local Motors' Olli 2.0 autonomous electric shuttles. The expanded partnership is meant to accelerate the rollout of vehicles like Olli globally.
In-Wheel Motors Enhance Performance
Olli's services are utilized on city streets and campuses in the Americas, Europe, and Asia. According to Local Motors, the ProteanDrive in-wheel motors are lighter and more efficient. The in-wheel motor design also allows Local Motors to maximize passenger space inside Olli.
"One of the keys in driving broad-scale adoption of electric autonomous vehicles is delivering an exceptional passenger experience," explained Vikrant Aggarwal, President of Local Motors. "And the ProteanDrive in-wheel motors play a huge role in that experience, providing a smooth, quiet, and reliable ride while allowing us to optimize vehicle design to better address real-world use cases."
Local Motors manufactures Olli in Knoxville, Tennessee, with one of the world's largest 3D-printers (Olli is 80 percent 3D-printed). Two electric motors reside at Olli's rear wheels and provide roughly 180 lb-ft. of torque for a top speed of 25 mph. Olli is nearly 13 feet long, seven feet wide, and just over eight feet high. Curb weight is 5,850 lbs. and total capacity is 1,350 lbs. After a charge time (440 V) of 1.5 hours, average range is between 25 and 40 miles, depending on load capacity and AC usage.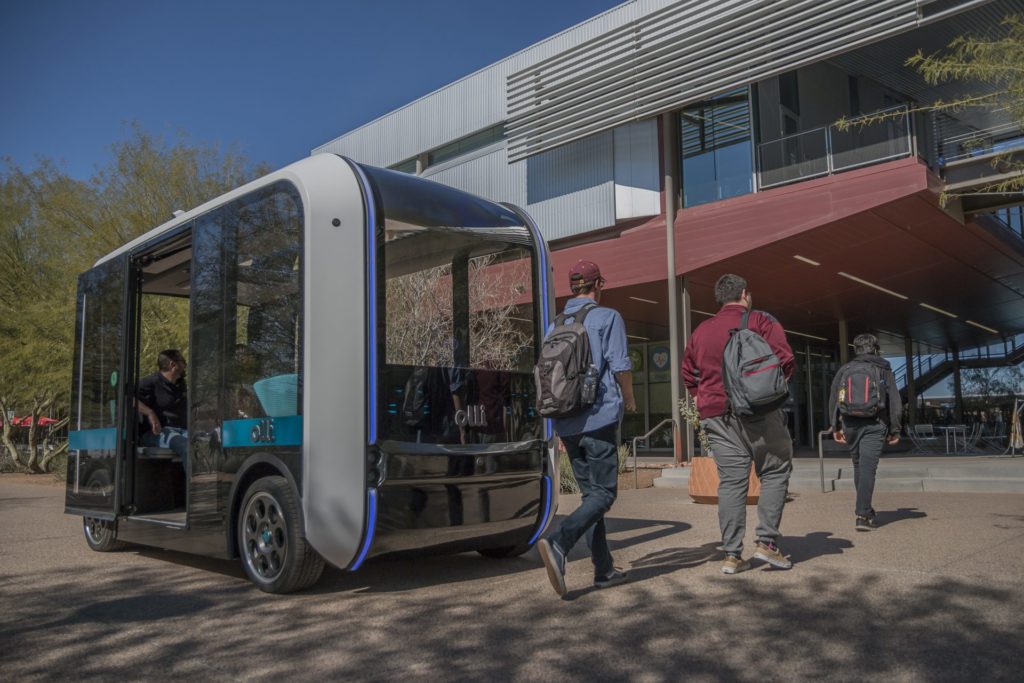 Increasing Market Demand
According to research from BloombergNEF, the adoption of battery electric vehicles is anticipated to grow from just three percent of global automotive sales (2020) to 28 percent by 2030 and a full 58 percent by 2040. According to Protean Electric, the company aims to capitalize on this growth opportunity. Protean Electric has spent the last 12 years developing and refining its IWM technology and is engaged with four automotive OEMs along with Local Motors.
"We are thrilled to be building on our alliance with Local Motors, enabling them to rapidly scale deployments of Olli 2.0," said Andrew Whitehead, CEO of Protean Electric. "This new deal not only reinforces Local Motors' commitment to the ProteanDrive IWM solution but offers important industry validation that the technology is mature, reliable, scalable, and delivers the cost and performance needed to address the massive acceleration in electric vehicle adoption."