As we continue to develop new ADAS technologies, there is a good chance those innovations will make their way into trucks and SUVs. The latest data from PureCars, which tracks digital advertising trends for auto dealers and the industry, provides new insight into this high-demand segment. Current data from PureCars supports other industry insights that show how trucks and SUVs reign supreme in the United States.
After studying the most recent data from thousands of dealer partners, PureCars found that SUVs have generated the most consumer interest across all segments in 2020, with sales now returning to pre-pandemic levels. At the moment, SUVs are outselling trucks three to one among PureCars customers.
An Abundance of Options
Consumers have more choices than ever before when shopping for an SUV or crossover. According to a Bank of America study, as reported on by the Wall Street Journal, there were nearly 100 different SUVs and crossovers on the market in 2019, up from 70 in 2014. That same study finds we can expect nearly 150 models by 2023. Given the sheer volume, it's reasonable to imagine the ADAS technologies we are developing today will accommodate the SUV buyers of tomorrow.
Greater Degrees of ADAS Functionality
Future SUV buyers are likely to see ADAS systems with a higher level of functionality as well. For example, the 2021 Cadillac Escalade will arrive later this year and be available for the first time with Super Cruise. Similarly, Ford is expanding the capabilities of Co-Pilot360 to allow for hands-free driving on more than 100,000 miles of divided highways in the United States and Canada. The feature, known as Active Drive Assist, is similar in functionality to Super Cruise and will be available on the forthcoming Mustang Mach-E.
Although not a direct comparison to Super Cruise and Active Drive Assist, VW's new Travel Assist feature will appear on the 2022 Tiguan, the brand's best-selling vehicle in the United States. Travel Assist will handle steering, braking, and acceleration up to 130 mph, although it's not a hands-free system like Super Cruise and Active Drive Assist.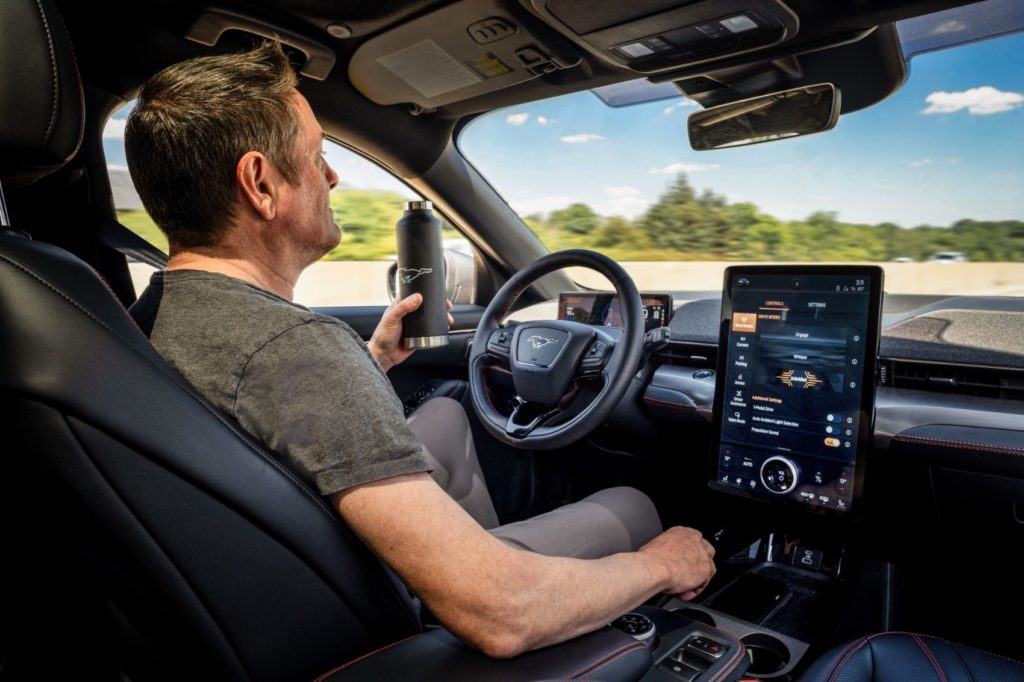 Trucks Continue to Trend
While the PureCars data shows a healthy and likely continued upswing for SUVs, trucks are not far behind. PureCars notes that truck sales peaked around Memorial Day in May, slowed down for a portion of the summer, then have steadily risen again to pre-pandemic levels. Some dealers, according to PureCars, have seen record sales and profits for their truck inventory, even as total industry sales taper off. New models of the F-150 and Silverado have sold well, and PureCars says a peak over Labor Day could happen, especially as dealers may run additional sales and advertising campaigns.
Both Ford and GM increased the level of ADAS technology offered on their trucks in the last couple of years. The 2020 Silverado is available with forward collision alert, automatic emergency braking, adaptive cruise control, front pedestrian braking, lane change alert with side blind zone alert, and rear cross-traffic alert, among others. Similarly, the refreshed 2021 Ford F-150 will be available with Co-Pilot 360 2.0. Active Drive Assist will be integrated into the new F-150 via an over-the-air update next summer.
Key Takeaways
As the industry works toward eventual consumer adoption of automated vehicles, it's helpful to understand what consumers are driving, or want to drive. Despite the ongoing pandemic, it appears that consumers, especially in the United States, are eager to drive trucks and SUVs, which often command a higher price tag.
While this is a general assessment, SUVs tend to hit many "hot buttons" for consumers. In the case of a more economical model, buyers value a pragmatic approach to transportation where safety, reliability, and fuel economy are top of mind. They will be open to hearing about how future ADAS technologies can protect their family while driving.
In the case of a higher-level or luxury SUV, those buyers often have more discernment. The primary motivation for purchase is different than the more pragmatic consumer. Still, it's reasonable to assume even the most discerning buyer will have passengers in their vehicle at some point. Likewise, we can amend our presentations about ADAS technology in accordance with how this buyer thinks and communicates.
Trucks will go both ways. Product offerings are expansive and range from more basic packages to more luxurious ones. However, trucks are now a modern-day family vehicle, especially the mid-level crew cab configurations (like the F-150 XLT and Silverado LT). We can, just as we would do for the SUV buyer, amend our presentations accordingly.
The majority of truck buyers also tow a trailer, so additional cameras and sensors will help them as they are maneuvering, especially in reverse. These camera trailering packages are relatively new to the market, but given how effective those systems are when backing a trailer, automakers will likely continue to expand the functionality of these and similar systems.
If the data we see holds, then there is a high probability the technology we are developing in the greater ADAS community may be used by a future SUV or truck buyer.