General Motors is periodically drip-feeding more information about its second electric car, the Cadillac Celestiq sedan, after unveiling the fabulous-looking Lyriq electric SUV in 2021. GM will invest more than $81 million into its Global Technical Center in Warren, Michigan, for the all-new Celestiq, the first production vehicle that Cadillac will build at GM's center of engineering and design since the establishment's inauguration in 1956.
"This investment is a great example of our commitment to GM's EV transformation as we apply our manufacturing expertise to a one-of-a-kind, ultra-luxury vehicle for the Cadillac brand," said Gerald Johnson, Executive Vice President of Global Manufacturing and Sustainability.
Hand-Built Exclusivity
The funding is for purchasing and installing related hand-building equipment, which means the Celestiq will be hand-built exclusively at the Global Technical Center. It also means the Celestiq will be a low-volume, uber-luxury EV that could compete with comparable offerings from Bentley, Rolls-Royce, and Mercedes-Maybach, to name a few.
"As Cadillac's future flagship sedan, Celestiq signifies a new, resurgent era for the brand," said Mark Reuss, GM President. "Each one will be hand-built by an amazing team of craftspeople on our historic Technical Center campus, and today's investment announcement emphasizes our commitment to delivering a world-class Cadillac with nothing but the best craftsmanship, design, engineering, and technology."
The first Bentley EV could arrive by 2025, and the Rolls-Royce Specter is just around the corner. Meanwhile, Cadillac is forecasting the first Celestiq customer deliveries by 2023, while the brand is presenting a near-production Celestiq concept in late July 2022.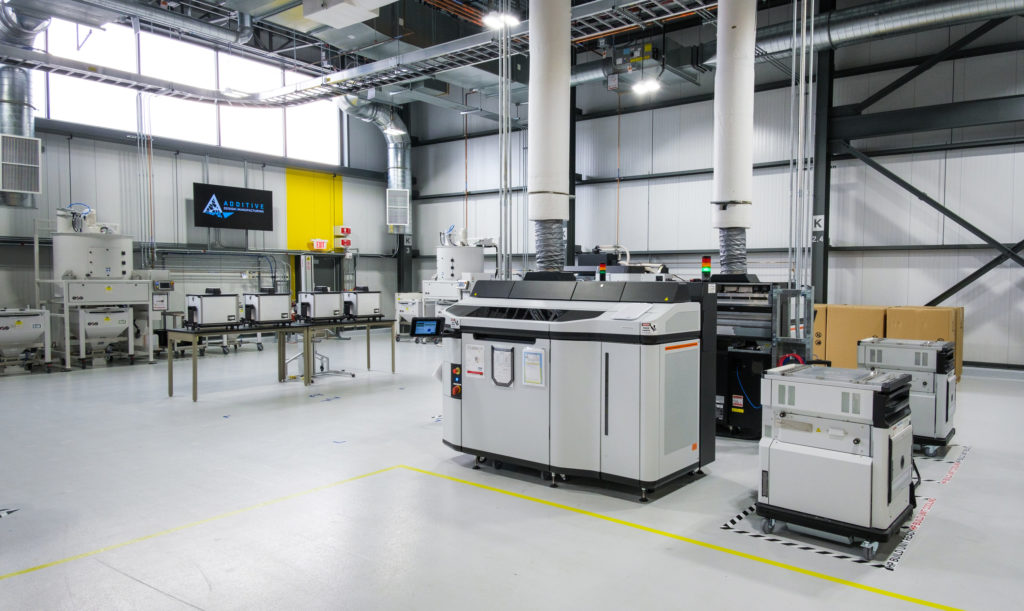 3D Printing Technology
The Cadillac Celestiq will have the highest volume of 3D-printed components of any GM production vehicle. Consisting of more than 100 3D-printed structural and cosmetic parts in polymer and metal, the Celestiq is breaking new grounds in American car manufacturing.
GM launched the Additive Industrialization Center at the Global Technical Center campus in 2020, allowing Cadillac to become a trailblazer in additive manufacturing. The last-of-the-breed Cadillac CT4-V and CT5-V Blackwing super sedans were the first GM vehicles to feature 3D-printed parts like the shifter emblem, HVAC ducts, and gearbox components.
"The advanced manufacturing technology and tools we are utilizing on Celestiq will help our team deliver the highest quality vehicles to our customers," Johnson said.
Flagship Luxury EV
Cadillac's been tight-lipped about revealing the physical aspects and exterior detailing of its upcoming Celestiq EV. Still, the brand's been teasing its fans with renders of what to expect since early 2021. The Celestiq will borrow heavily from the Lyriq EV's design cues, including the geometric grille design and sharp body lines. Likewise, the Celestiq's roof is among the first production EVs to have a four-quadrant smart glass that allows each occupant to select their roof transparency. In addition, it gets a "pillar-to-pillar freeform display" with an active privacy function to mitigate distracted driving.
Cadillac promises to unveil more teaser images of the Celestiq this summer. Meanwhile, we'll have to wait for the physical concept's debut in late July 2022 to lay eyes on the future of the Cadillac brand.