Maserati has entered 2022 with renewed vigor. The Italian automaker reported a 2.4 percent increase in global market share and 41 percent growth in sales in 2021, accounting for 24,269 vehicles sold to customers worldwide. After unveiling the incredible MC20 supercar in 2020 and freshening up its 2022 lineup with new GT trim variants for the Ghibli, Levante SUV, and Quattroporte sedan, the trident brand has reassured its plans for the future, and all roads are pointing towards electrification.
Building EVs The Italian Way
The transition started with the arrival of Maserati's newest halo supercar, the MC20, in 2020. While initially available with an all-new, in-house developed twin-turbo Netunno gasoline V6 engine, the MC20's architecture can accommodate an all-electric powertrain. Maserati promises to unveil a production-ready MC20 EV by 2025, and the Grecale Folgore will join the lineup in early 2023.
Maserati recently debuted the Grecale crossover, a supersized variant of the Alfa Romeo Stelvio promising more luxury and better performance. Initial deliveries will arrive in fall 2022 with a selection of gas-only and gasoline-hybrid powertrains, including a tamed-down version of the MC20's Netunno V6 engine. The big surprise is an all-electric Grecale called the Folgore (or Lightning), Maserati's first all-electric SUV.
Furthermore, the Folgore name will accompany all future Maserati EVs, including battery-electric variants of the new Quattroporte sport-luxury sedan, Levante SUV, and the MC20.
Maserati Grecale Folgore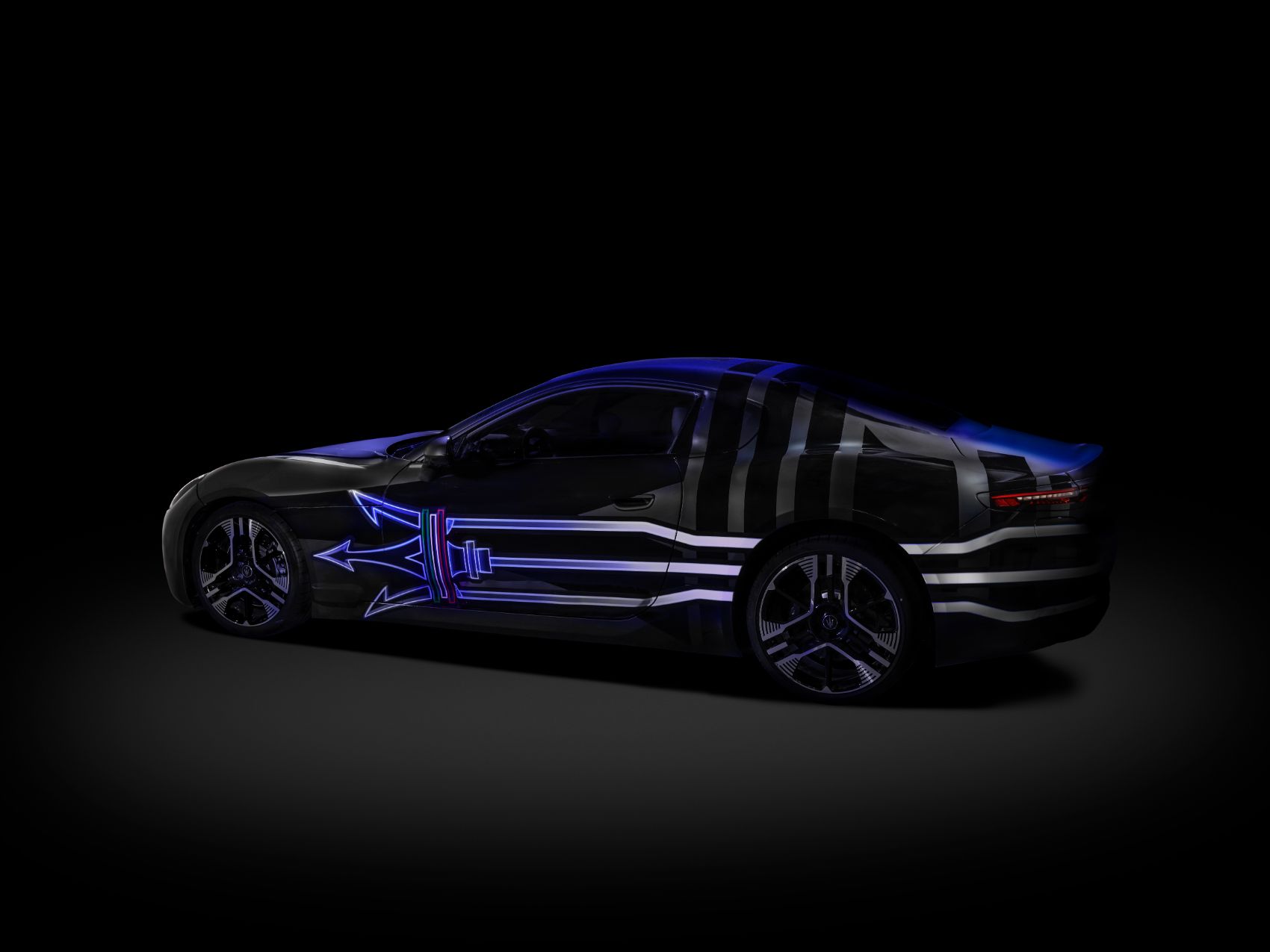 Maserati is also prepping its all-new GranTurismo, the first all-electric Maserati car. Utilizing components and learnings derived from Formula E racing, the incoming GranTurismo EV will offer "superb performance, comfort, and elegance, all typical of the Trident," said Maserati.
The new Maserati GranTurismo Folgore promises to be a scorcher. Previous generations of the GranTurismo were never about straight-line speed and mountains of power. But with an all-electric powertrain churning out upwards of 1,200 horsepower, zero to 60 mph happens in under three seconds, and Maserati claims a 186 mph top speed. The GranTurismo EV could give the Tesla Model S Plaid some fair competition when it arrives sometime in 2023.