Alibaba-backed AutoX, a frontrunner of Level 4 driverless robotaxis in China, has announced its new Gen5 system. Unveiled during an event at the Crowne Plaza Shanghai Anting, the AutoX Gen5 system will support fully driverless robotaxi services on public roads in China. According to AutoX, Gen5 allows for the safer, more efficient operation of its robotaxi fleet.
"Safety is our number one priority, and it has to be built on a reliable foundation," said AutoX founder and CEO, Dr. Jianxiong Xiao during the event. "Gen5 was created for fully driverless robotaxis in urban cities and is designed for the safety of our users and everyone on the road."
About The Gen5 System
The Gen5 system consists of 50 sensors with a vehicle control unit of 2200 TOPS computing power. Included are 28 cameras that capture a total of 220 million pixels per second, six high-resolution LiDARs offering 15 million points per second, and 4D radar with 0.9-degree resolution encompassing 360-degree coverage around the vehicle. According to AutoX, the Gen5 system covers the entire robotaxi with zero blind spots.
Ability to Identify Smaller Vehicles
When it comes to specific use cases, AutoX notes that when equipped with the Gen5 system, a robotaxi can identify a small delivery scooter amid larger vehicles from several hundred meters away. Such capability is a necessity for AutoX and its robotaxi fleet. According to the latest data, there are an estimated 300 million scooters in China.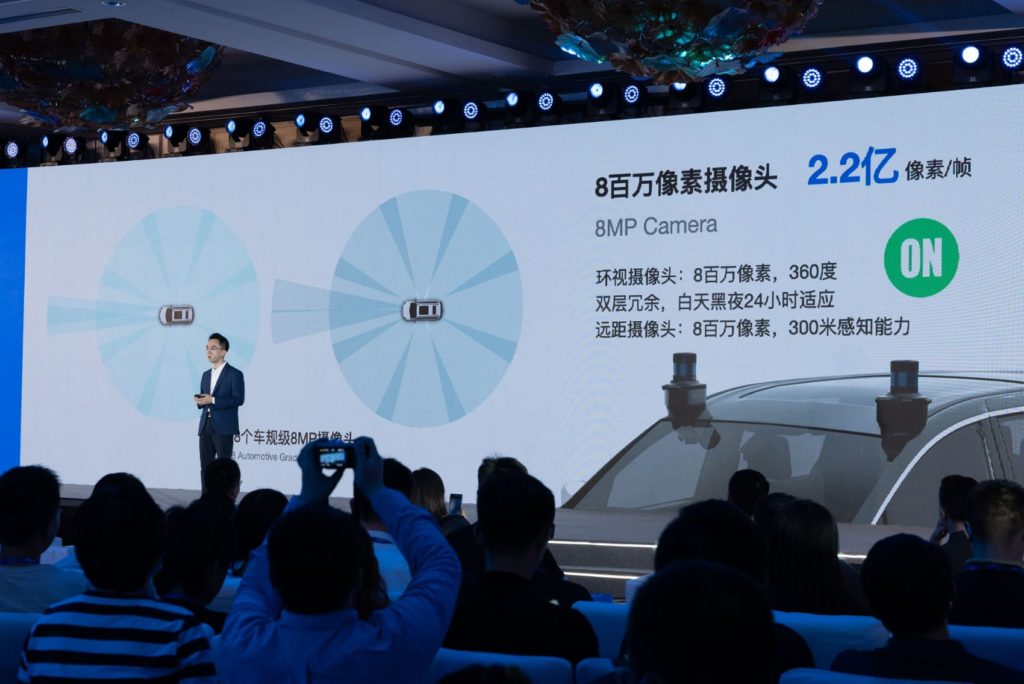 Testing & Validation
As explained by AutoX, the Gen5 system is underpinned by an electrical architecture that meets global functional safety standards. Likewise, the Gen5 production process is done following supplier management and quality control processes on a modular and vehicle level. Before manufacturing, all components undergo strict automotive-grade testing. After integration with the Gen5 system, each Robotaxi also undergoes additional automotive-grade testing, including vibration and waterproof testing, along with other extensive road tests.
AutoX Robotaxi Video
Earlier in 2021, AutoX released this footage of one of its driverless robotaxis operating around Shenzhen (the original two-hour drive was edited down to 30 minutes for the video). During those two hours, the AutoX robotaxi received 16 ride orders and passed by many Shenzhen landmarks, including the headquarters of BYD, the research center of Evergrande Group, along with parks, schools, and hospitals.