On average, one-quarter of traffic fatalities and about half of all traffic injuries over the past several years occurred at intersections, according to data from the U.S. Department of Transportation Federal Highway Administration. Such statistics have led some in the ADAS community to examine how innovations in connected infrastructure may play a role in creating safer roads.
At points where vehicles meet and cross paths, safety is critical, and the smooth-flowing, efficient movement of vehicles is desirable. Municipalities and other entities that control intersections work continually to manage safety and, increasingly, are leveraging connected infrastructure technologies to control traffic flow, prioritize signals, and capture data.
Here, we outline a few of the ways municipal stakeholders are testing this technology at intersections to ease the safe movement of emergency vehicles like fire trucks and other road service vehicles. Finally, we share how technology that was initially designed for in-vehicle ADAS is being deployed and tested at one intersection to alert drivers when a nearby vehicle is traveling against traffic on a one-way road.
Connected Infrastructure: One Step at a Time
Complex technologies being deployed at intersections in municipalities across the country are testing connected infrastructure for locally relevant traffic situations. In two communities in metro Detroit, municipalities and private sector tech firms are working together to test applications, beginning with just a few intersections at a time. By addressing the most pressing challenges in a handful of locations first, officials can then fine-tune and adjust as needed, demonstrating attention to safety and feasibility.
Continental has equipped three intersections in Auburn Hills, Michigan with infrastructure-to-everything (I2X) technology to form what it calls a Smart City Mobility and Transportation Hub. The hub is designed to take sensors and intelligent software developed by Continental for in-vehicle ADAS and apply them to an infrastructure setting to provide communication and capture data. The intersection was deployed in conjunction with the City of Auburn Hills and went live in November 2019.
The overall concept is a couple of years in the making and was born at a conference in Copenhagen when the conversation turned to smart city solutions, according to Jonathan Stone, Head of Program Management for Advanced Research and Engineering at Continental.
"[Continental] came to the conclusion to bring together all different types of technology at a few different hubs and get public feedback and identify interoperability and synergy between our systems and to develop a platform approach," he said. "It's one of a handful of solutions we have been working on for a while and we decided to put some stakes in the ground to deploy a technology island and see what interest we can drum up from partners and stakeholders."
One of four similar test sites located in Changsha, China, Walnut Creek, California, and Columbus, Ohio, the Auburn Hills location is easily accessible because of its proximity to Continental's Michigan operations. "Here, it's in our backyard, and with our longstanding relationship with Auburn Hills, we can get very good feedback," Stone said.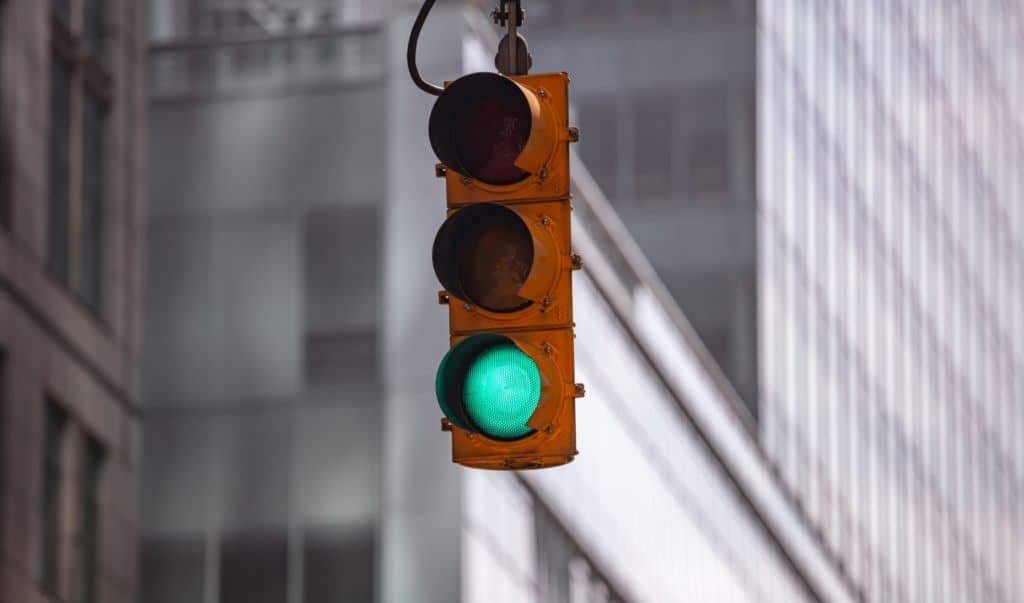 Detecting & Tracking Road Users
Continental's hub is equipped with long- and short-range radar roadside units (RSUs), and electronic control devices that communicate with connected vehicles and assess movement patterns in traffic and vulnerable road users, like pedestrians.
As deployed, the short-range radar units have a wide field of view up to 100 meters, while the long-range units have a more narrow view in the 250- to 300-meter range. "We use the short-range for a local intersection view, and with multiple placements in each of the four corners, they overlap and see vehicle approaches," Stone explained. "The long-range radar can look deep down into a roadway to track objects as they come up."
But long-range radar in Continental's hub can do more than detect what's coming. It can also optimize traffic flow by communicating with the traffic light controller. "It offers a longer-range view to change the light timing if traffic doesn't need to be stopped," Stone continued. "Or it can start to turn lights yellow earlier."
Use Case #1: Emergency Vehicles
Traffic signal adjustment creates more efficient vehicle movement, with less idling at intersections, according to Continental. But perhaps more importantly, it gives priority to emergency vehicles and provides crash avoidance between a fire truck, for example, and another vehicle that may enter the intersection. When a fire truck can travel at a consistent speed and without incident through an intersection, it can arrive at the emergency location more quickly.
Although statistics are often from multiple sources and not always comprehensive, the U.S. Fire Administration division of the Federal Emergency Management Administration's Emergency Vehicle Safety Initiative reports a "fair degree of reliability" in data related to fire truck crashes. According to the initiative's report, "collisions with other vehicles accounted for the majority of [firefighter] injuries," with 122 of 327 reviewed incidents occurring at intersections.
Local governments in southeast Michigan are interfacing with private sector tech companies to impact intersection safety. Working with the City of Sterling Heights and Michigan-based technology company Danlaw, the Macomb County (Michigan) Traffic Department has installed RSUs that communicate with on-board units (OBUs) installed in fire trucks. The OBUs alert the intersection when a fire truck is within range, and the RSU adjusts the traffic signal sequencing so the light will be green by the time the emergency vehicle reaches the intersection.
"This aids faster response times for emergency vehicles in situations where every second counts," said John Abraham, Director of Traffic and Operations at Macomb County Department of Roads. "We piloted this technology at one intersection and it's working."
While the RSU range is between 300 and 600 feet, Macomb County is working to extend the range of signal pickup to a central system that will recognize when an emergency vehicle exits the station and is on the road. "The central system can then monitor upstream and tell the signals that the truck is coming," Abraham continued. "Then it's not directional but based on the central system deciding the best route and giving the vehicle green lights throughout the entire route."
What seems simple on paper actually has a lot of nuance on roadways. According to Abraham, there are some possible scenarios that officials are working to address. "There are other aspects to this, like if two trucks are coming to an intersection on a 90-degree path, who will get priority," he said. "So we have piloted this but now we will work out all the intricate details."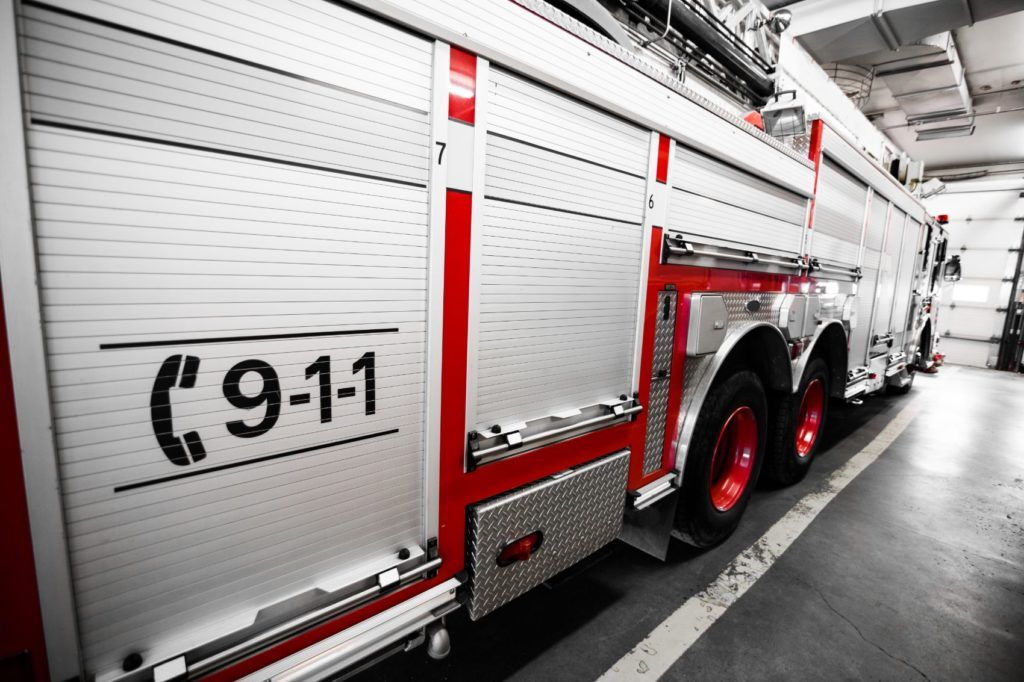 Use Case #2: Plow Trucks
A second pilot in Macomb County started in January 2020 to grant priority to snowplows to keep them moving through intersections. Equipped with OBUs similar to those used in fire truck testing, the snowplows do not send a preemptive signal, but one that prioritizes their continued movement.
"If they are expected to arrive on the last second of a green light, the traffic signal extends for another 10 seconds to allow them to go through," Abraham explained. "Or, if they are coming up on a red, the signal may be truncated by five or 10 seconds for the earlier onset of a green light."
Abraham's department is fine-tuning to allow preemption for snowplows operating during the wee hours when traffic is minimal. The smart controller can switch from priority mode to preemptive mode after midnight, for example.
Here, intelligent traffic testing is possible because Macomb, a county just under 480 square miles of land, has worked steadily to build a completely connected infrastructure, equipping intersections with RSUs in phases. The goal during phase one was the installation of 298 RSUs. As this initial phase nears completion, the commission is already discussing 2021. Officials say they have assembled a contractor team for another 200 RSUs, due next year.
"We don't foresee any problems with that, and by 2022, we should have a 100 percent connected vehicle-ready infrastructure," Abraham said.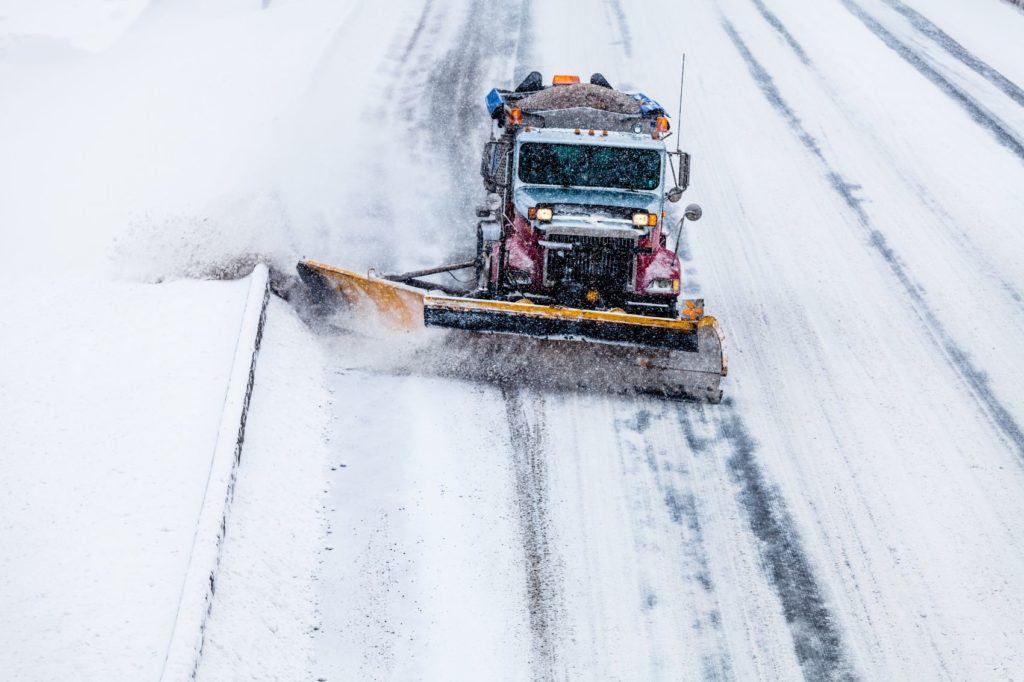 Use Case #3: Wrong-Way Detection Systems
Continental is testing an application at one of its Smart City Mobility and Transportation Hub intersections that might fill a gap in data regarding wrong-way driving. The Wrong-Way Driver (WWD) detection system is packaged into a fixed-mount I2X RSU.
"Data suggests [WWDs account for] about one percent of vehicle fatalities per year, 300 crashes, and 400 fatalities per year. We know this data from NHTSA because it's an absolute figure from the last 13 to 14 years," Stone said. "But what we don't know is how many people go the wrong way. We don't know statistics about how often it happens. We are addressing the gap in technology solutions to solve that problem."
Designed specifically for high-speed areas like expressways, the WWD detection system can warn nearby drivers of a vehicle heading the wrong way on a one-way road. The system uses sensors, existing connected-vehicle systems, and a heat mapping algorithm in a self-learning system to send alerts to other vehicles or mobile devices.
Connected Infrastructure: Looking Ahead
The inclusivity of non-connected vehicles is also important to the work Continental and others are doing. Finding ways that older vehicles with no ADAS can still benefit from advanced safety technologies is a function of smart, connected infrastructure, according to Stone.
"There is always going to be a delay in technology deployment . . . and smart infrastructure helps bridge technology adoption," he said.