Volvo broke ground at the future site of a new EV servicing and training facility within the Swedish automaker's Volvo Cars America HQ building and campus in Mahwah, New Jersey. The future site of the Volvo Car Americas Technical and Training Center will allow Volvo to expand its support to its network of retailers and service technicians operating within the United States, Canada, Mexico, and South America.
"We are so proud to be expanding our Volvo Car Americas footprint in Mahwah," said Anders Gustafsson, Senior Vice President Americas and President and CEO, Volvo Car USA. "As we continue down the path to becoming the fastest transformer in the industry, this beautiful new facility anchored around sustainability will further train and educate our retailers and service technicians from across the region on our electrified future."
Jersey Fresh
Volvo has a long and cherished history with the state of New Jersey. The first Volvo Cars USA headquarters was erected in Newark in 1956 before the company moved to Rockleigh in 1964. The Volvo headquarters relocated to Irvine, California, following the acquisition by Ford in 2001. The automaker returned to Rockleigh in 2008 before relocating to Route 17 in Mawhaw in 2020.
The newest Volvo Car Americas Technical and Training Center is a multi-vehicle workshop and training facility. The site has classrooms to train service technicians about the latest diagnostic and service procedures for new Volvo cars, crossovers, and SUVs – including plug-in hybrid and battery-electric vehicles. Moreover, the new 20-acre facility will house 50 EV charging stations that Volvo plans to make available to the public soon.
"With this new investment in North Jersey, hundreds of jobs will be created in our community over the coming years, helping Jersey residents and our local economy," said Congressman Josh Gottheimer. "It will make North Jersey the center of Volvo's EV training for the entire Western Hemisphere."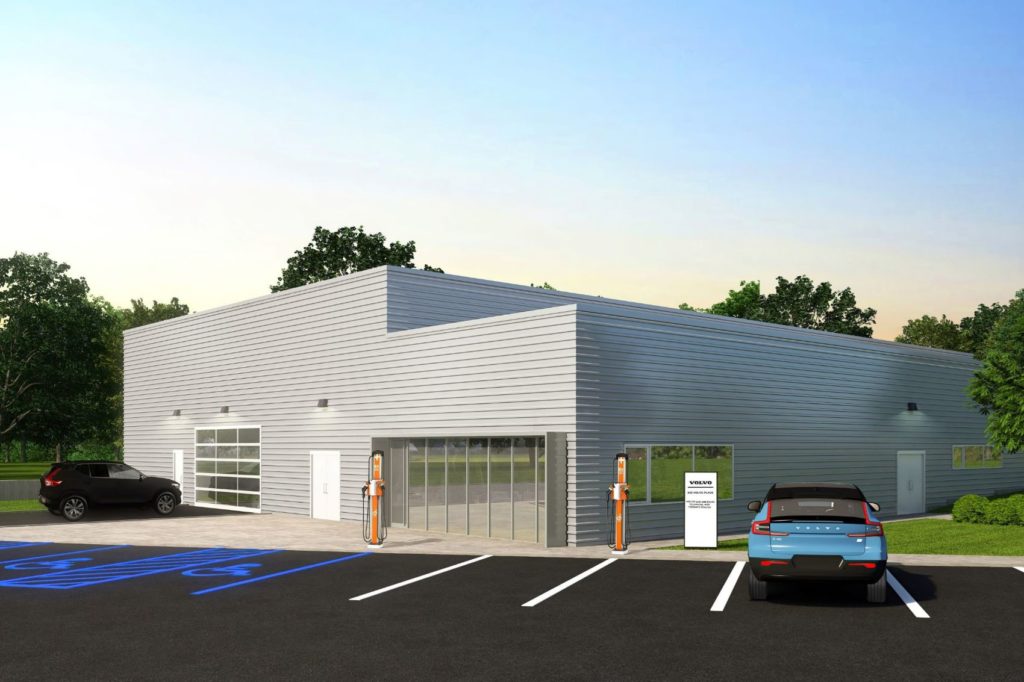 LEED Gold Certified
The Volvo Cars America headquarters is LEED (Leadership in Energy and Environmental Design) Gold certified, a global certification program that provides a framework for cost-saving, efficient, and carbon-saving green buildings. The newest Volvo Car Americas Technical and Training Center, scheduled to open in March 2023, is designed from the ground up to be LEED Gold certified. It will feature 15 kW solar panels, a high-efficiency HVAC system, and an EV charging infrastructure to initially serve employees and visitors to the site.